Custom Designed Hoods
Discover the multiple possibilities of Sparlux Foils. Hoods offering endless design possibilities to market your brand. From different textures, full colour printing, range of foil weights, to innovative peel to reveal tear tabs are just some of the options available.
Options available include:
3 x polylam weights available to suit your sparkling packaging
Customised plaque printing on front and back
Embossed, debossed stamping
Top coat varnish
Soft touch finish
Digital print
Full disc art including sides
Colour lacquered wire
Small volume runs available
ENQUIRE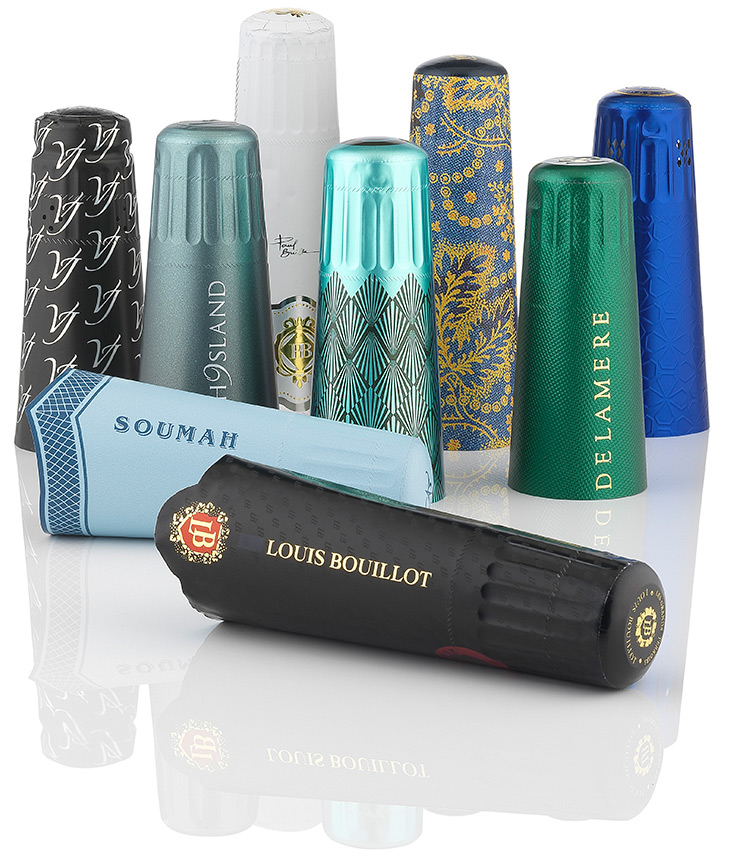 Styles and Options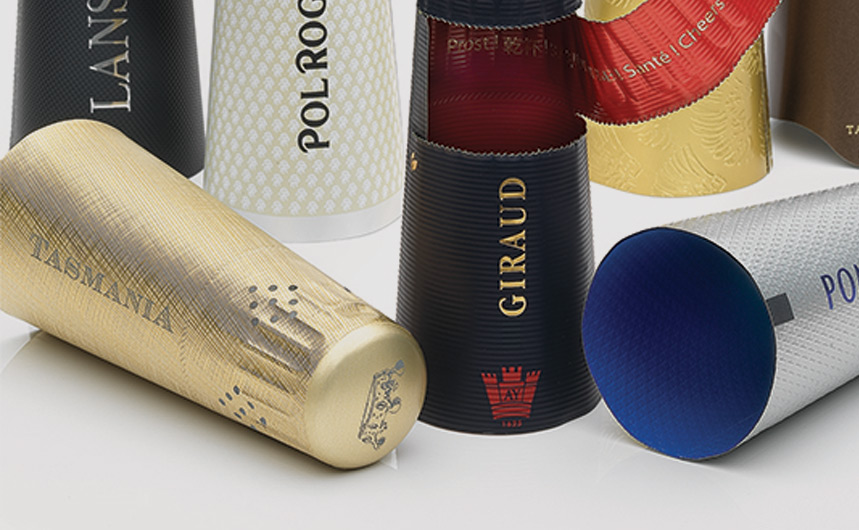 Sparlux – Moulded Aluminium Top
High-end heavy weight foils with a rigid aluminium top that eliminates unsightly creases. Available in 3 foil weights: Réserve, Vintage and Grande Cuvée. Top Finishes include: four-color printing, plain or hot foil stamping. Skirt finishes include: hot foil stamping, embossing, interior varnish, EasyDizy 2 tab for easy opening.
Premium – Paper Top
The Premium foil makes personalisation affordable, while providing a quality product and a wide range of finishes. Top finishes include four-color printing, plain or hot foil stamping and skirt finishes include heat stamping, interior varnish, fourcolor printing. Greenline optional.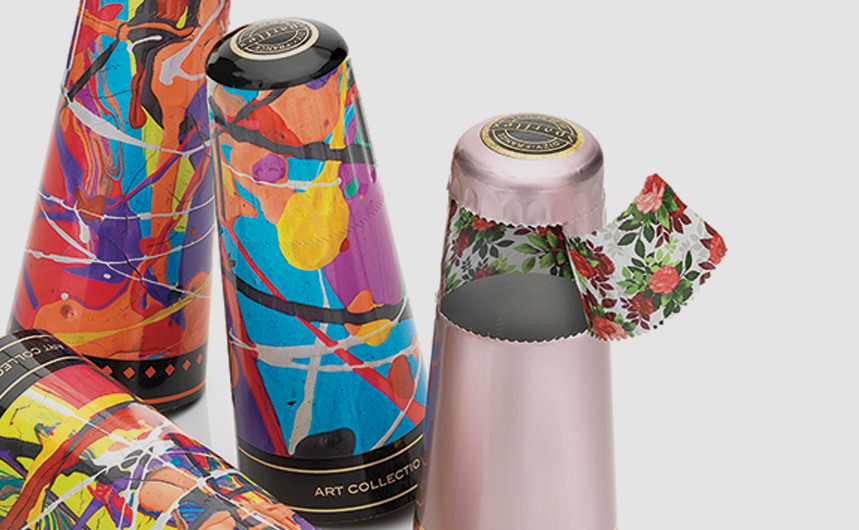 Peel to Reveal – The Art of Detail
Extend the consumer experience by having personalised content (text, image, etc.) on the inside of the easy opening.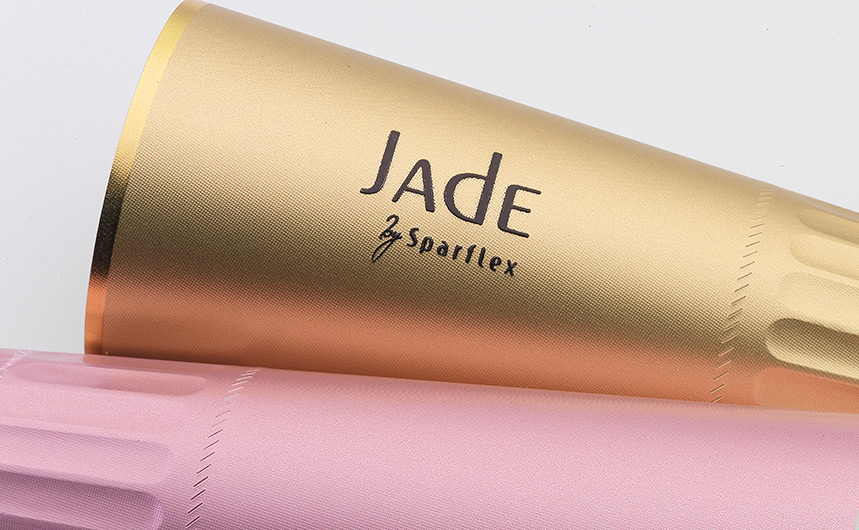 Touch Line – Textured Finishes
Choose between different standard textures such as diamond and vermicular and pebble embossing. Or stand out with a personalized embossing, it is even possible to integrate a neck label. The newest subtle texture available is JADE, characterized by the fineness of its grain and its woven appearance, to harmonize the label and hood texture.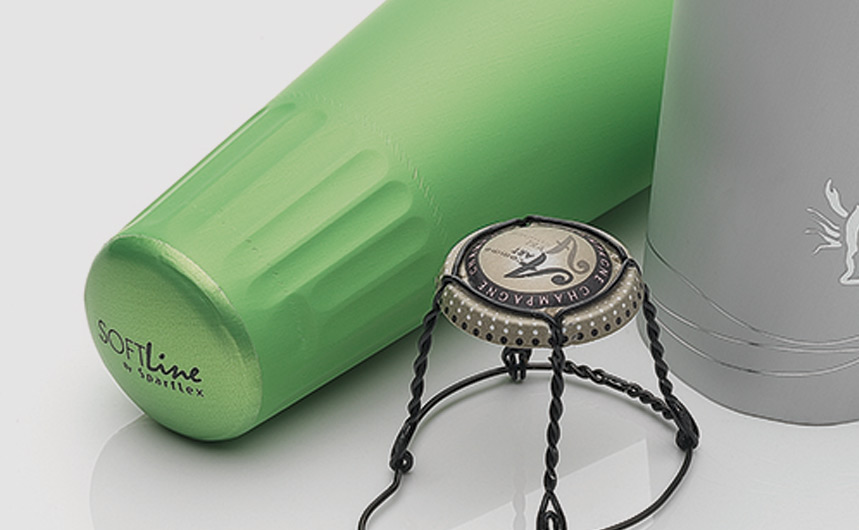 Soft Touch Experience
An innovation to keep in touch with consumer trends. This range of hoods and muselets has as sensory silky touch that makes you want to hold them. Digital printing, perfect!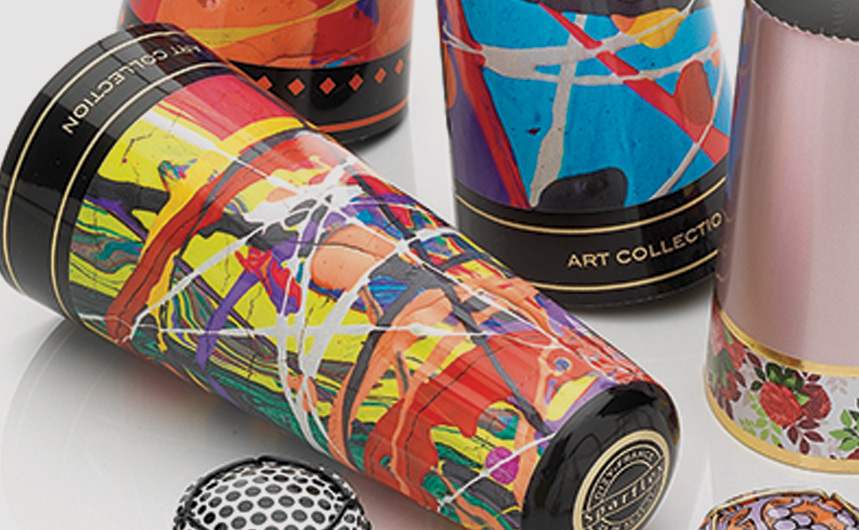 Creative Digital
Digital printing technology is the qualitative answer to niche products and limited edition sparkling. You have the ability to ultra-personalization, each cap becomes unique: four-colour printing on the front and back, intense colours, reproducibility of elaborate designs, integration of variable data and more.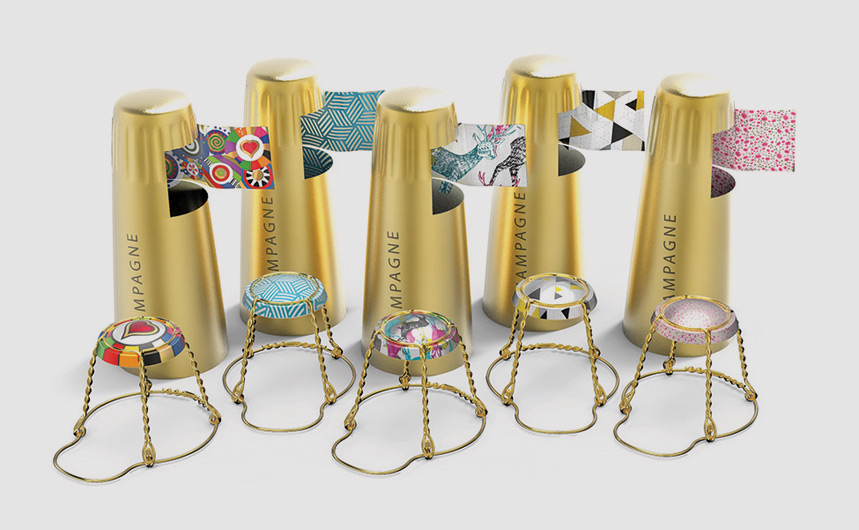 The Complete Package
Don't stop at a personalised hood on your sparkling, we have the ability to combine an internal print on the hood, message on the inside of the tear tag and have a matching muselet to really finish the presentation. Make a lasting impression.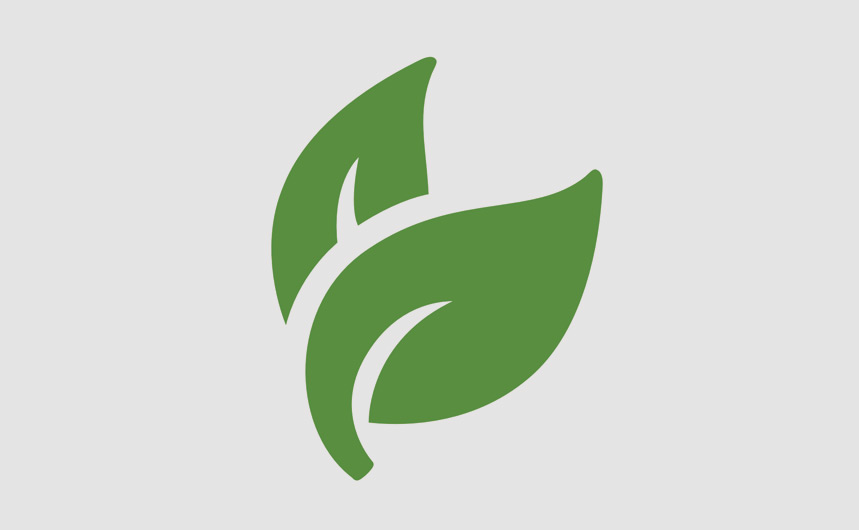 Environmentally responsible hoods.
Ensure your next hood is Absolute Green Line manufactured. All Sparlux and Premium hoods are manufactured using bio-based PE and water-based inks reducing CO2 emissions by 80%.