Standard Equipment
All stainless steel design
Drive motor with rotational speed, clockwise and counter clockwise rotation
Membranes made of food-resistant material, heat resistant up to 70 °C
High volume vacuum pump with double function: pre-blower and evacuation
Internal compressed air supply with high-performance compressor
New fully automatic digital control system with 24 freely selectable pressing programs
Large 10" touch screen monitor with intuitive menu navigation and easy quick-start
Polished press drum
Large press drum opening
Lateral parts of the press are hinged and folded down (up to 52 hl)
Membrane fastening strips specially designed for decompaction
Pomace discharge elements below the membrane for emptying the press quickly
Large stainless steel juice tray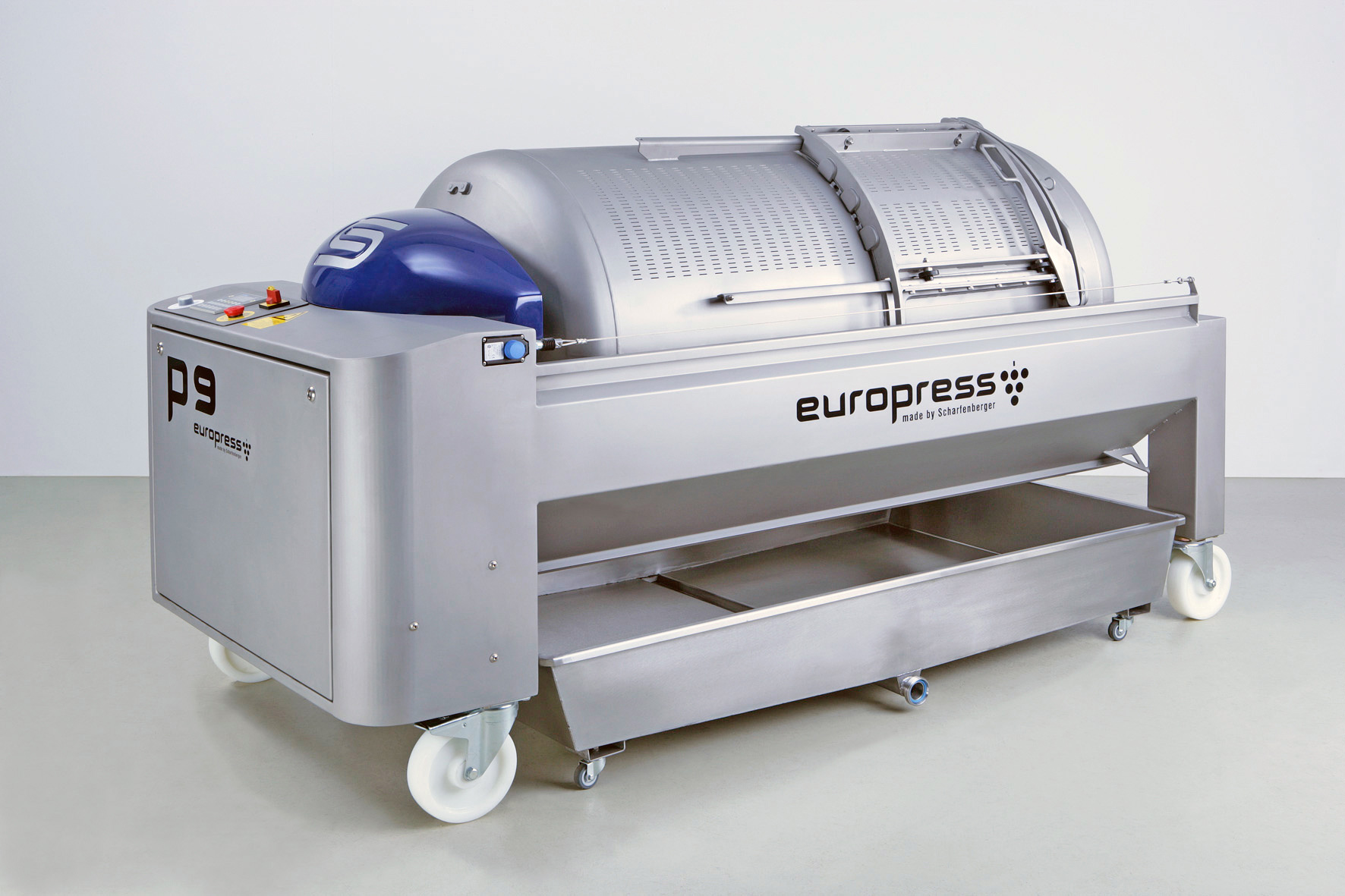 Model P: Open Press
In an open press system, one side of the press drum has very narrow conical slots. The shape and arrangement of these slots guarantees the highest juice quality and prevents the slots from clogging up.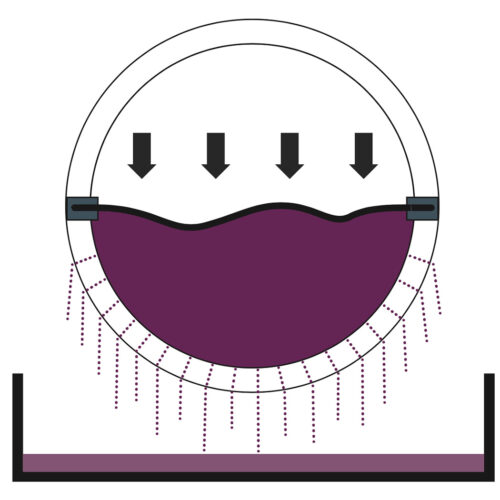 Advantages
Gentle pressing
Large filling door opening
Easy to clean
Efficient pressing times due to large juice draining surface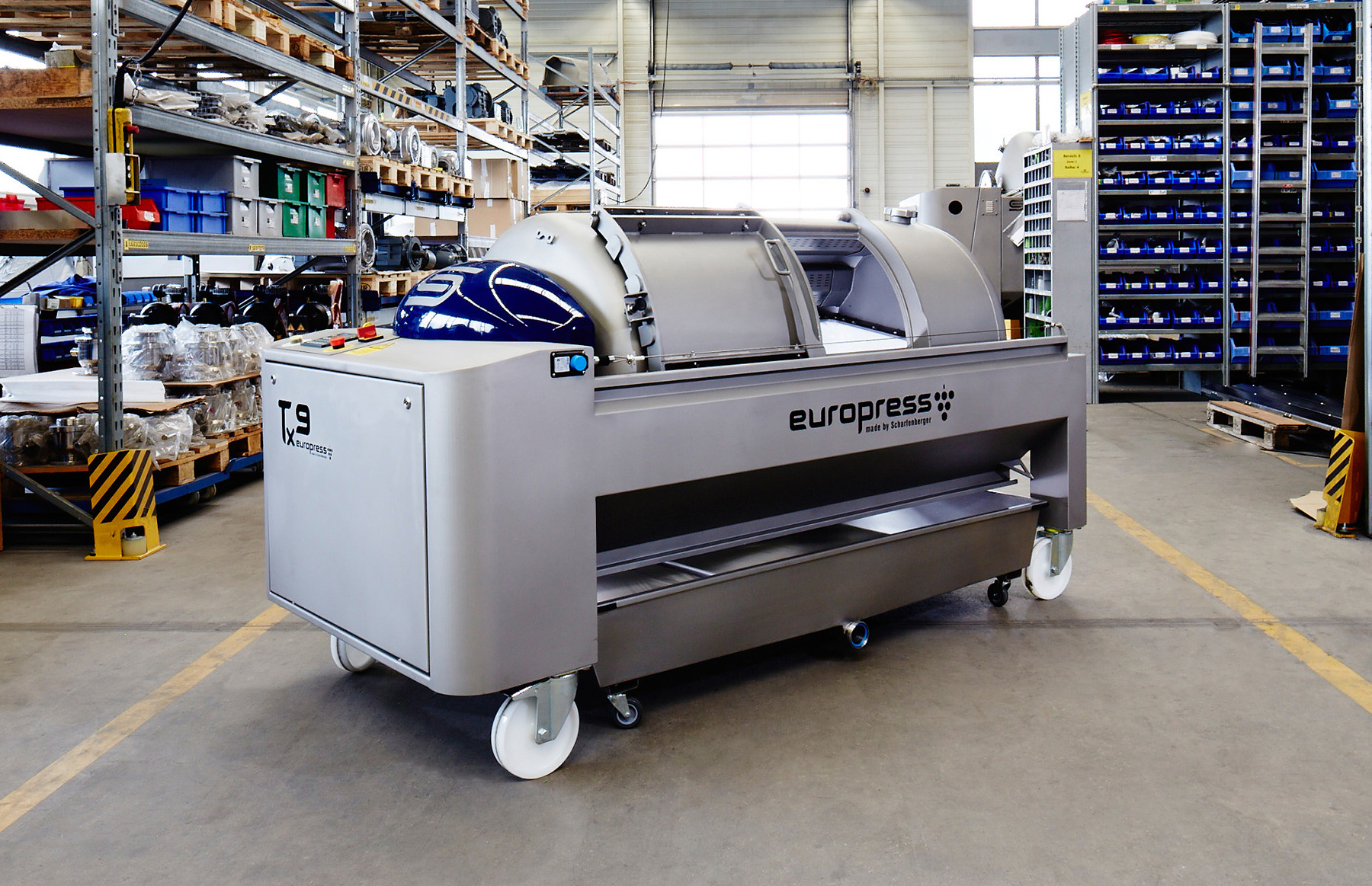 Model T: Closed Press
In the case of the closed press system, the press drum has hinged and removable juice channels on the inside with very narrow slots. The juice flows directly into the juice pan through the outlets.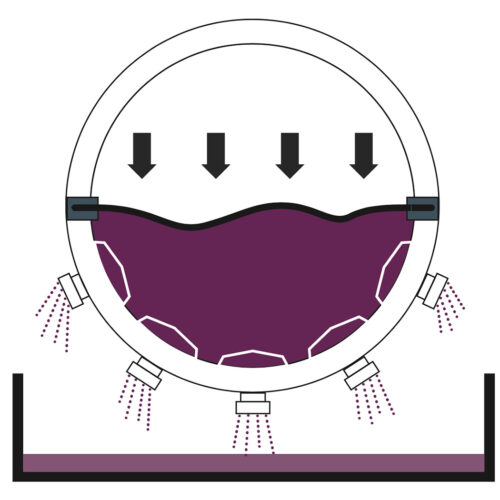 Advantages
Gentle pressing
Large juice draining surface
Perfectly suited for must holding time and must fermentation
Easy to clean due to hinged or removable interior juice channels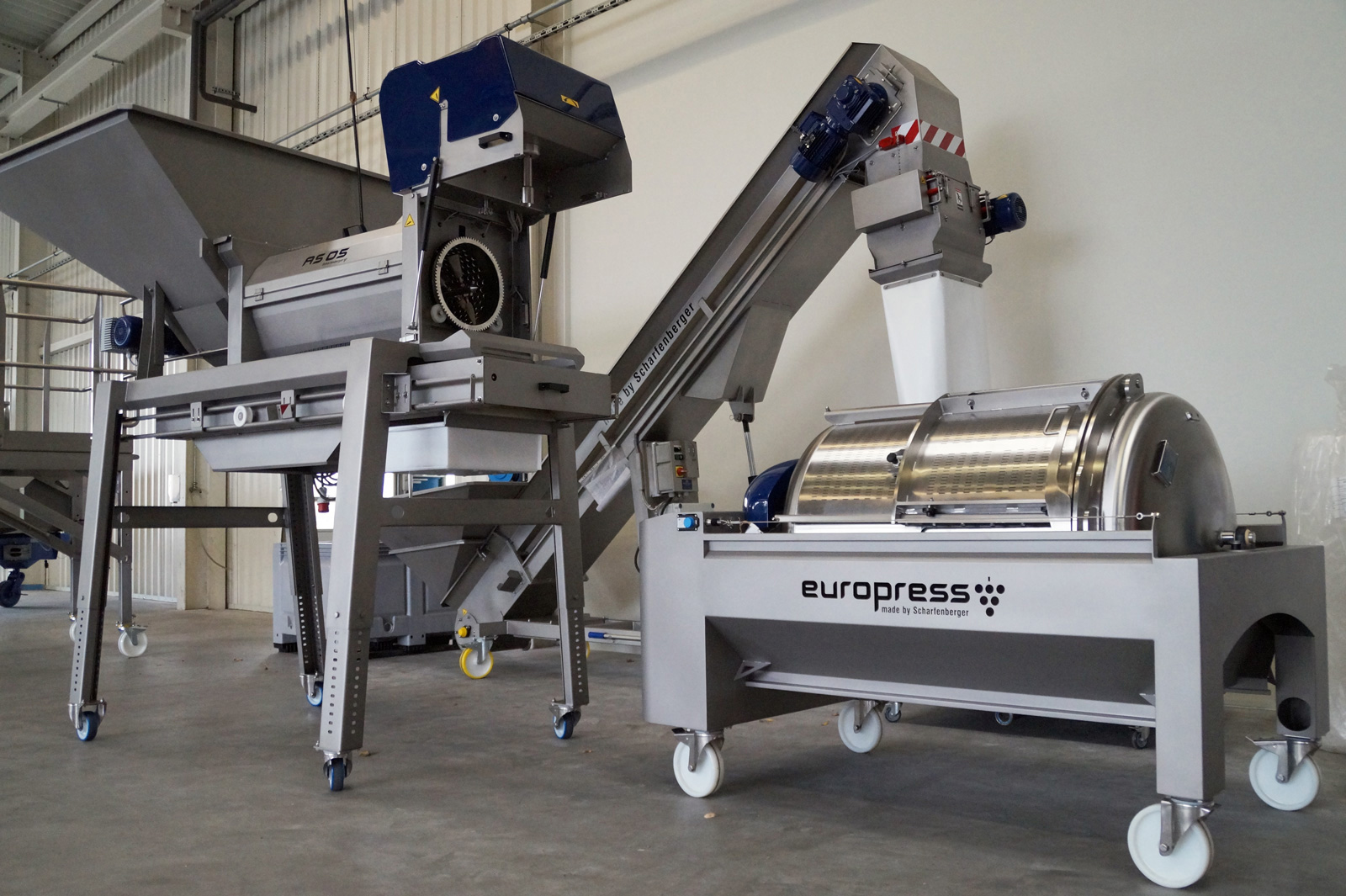 Model S: Dual Press
The dual press system combines the advantages of the open and closed systems. It is therefore possible to carry out the pressing by using the open or the closed system method as necessary. The juice channels installed on the outside of the press drum can be mounted or removed easily, in just a few simple steps, thus ensuring long-term flexibility in choosing the desired system.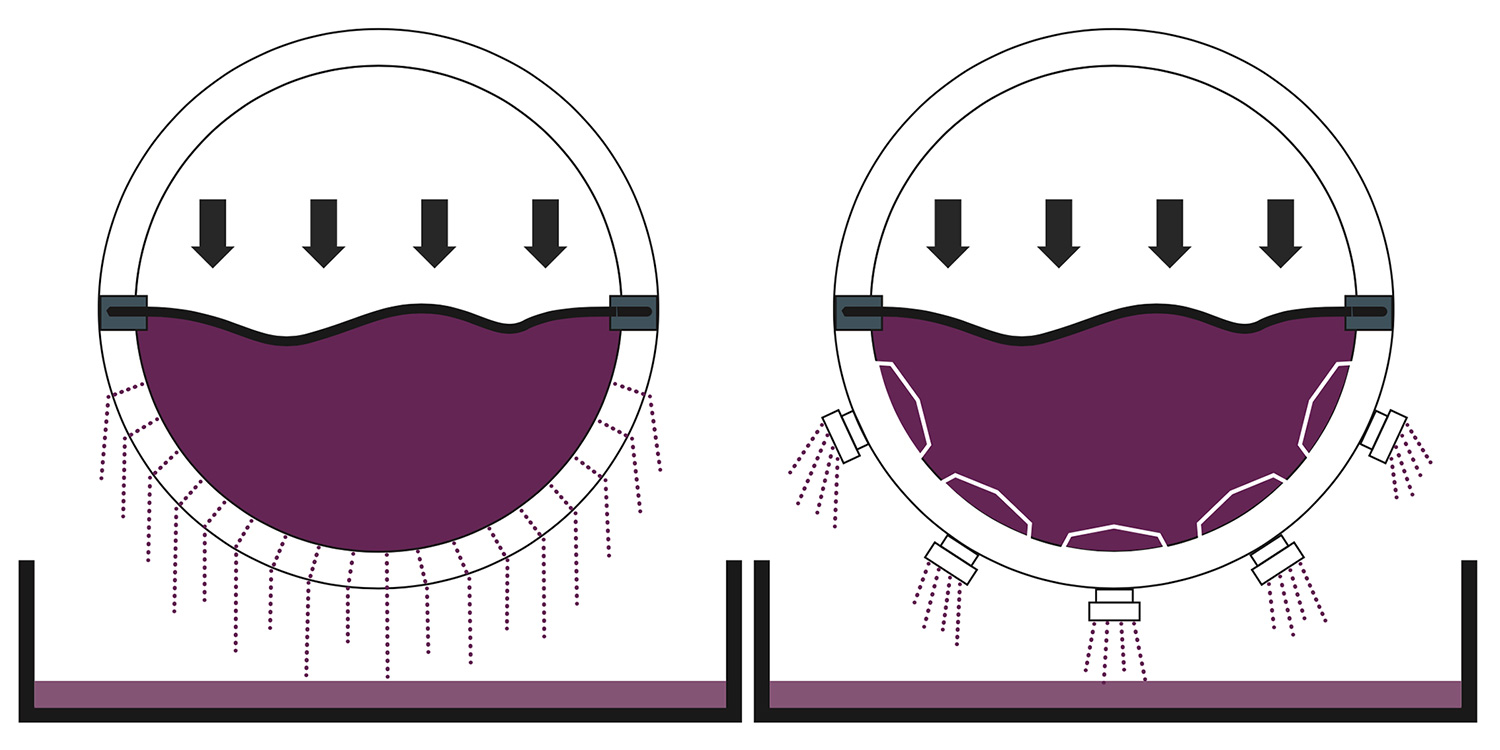 Advantages
Gentle pressing
Large juice draining surface
Perfectly suited for must holding time and must fermentation
Easy to clean due to hinged or removable interior juice channels