Europress P, T & S Large-scale Range
Standard Equipment
Stainless steel design
Fully automated digital control with 12 individually selectable programs (up to 80 pressure stages)
Individual programs (Crémant program, etc.)
Highly absorbent silencer
Frequency-controlled drive motor for gentle grape must processing
Central filling unit DN 100
Drive motor with clockwise and counter clockwise rotation
Large-volume vacuum pump (pre-blower)
High-capacity stainless-steel juice tray
Large drum doors
Drum doors with pneumatic control function
Drum doors with pneumatic sealing (model T)
Pomace discharge elements below the membrane for faster emptying of the press
Special membran fastening
Available filling options: swivel, interval or continuous rotation mode
Catwalks
Various juice pan systems
Must and pomace transport systems
Remote control
Electrically motorized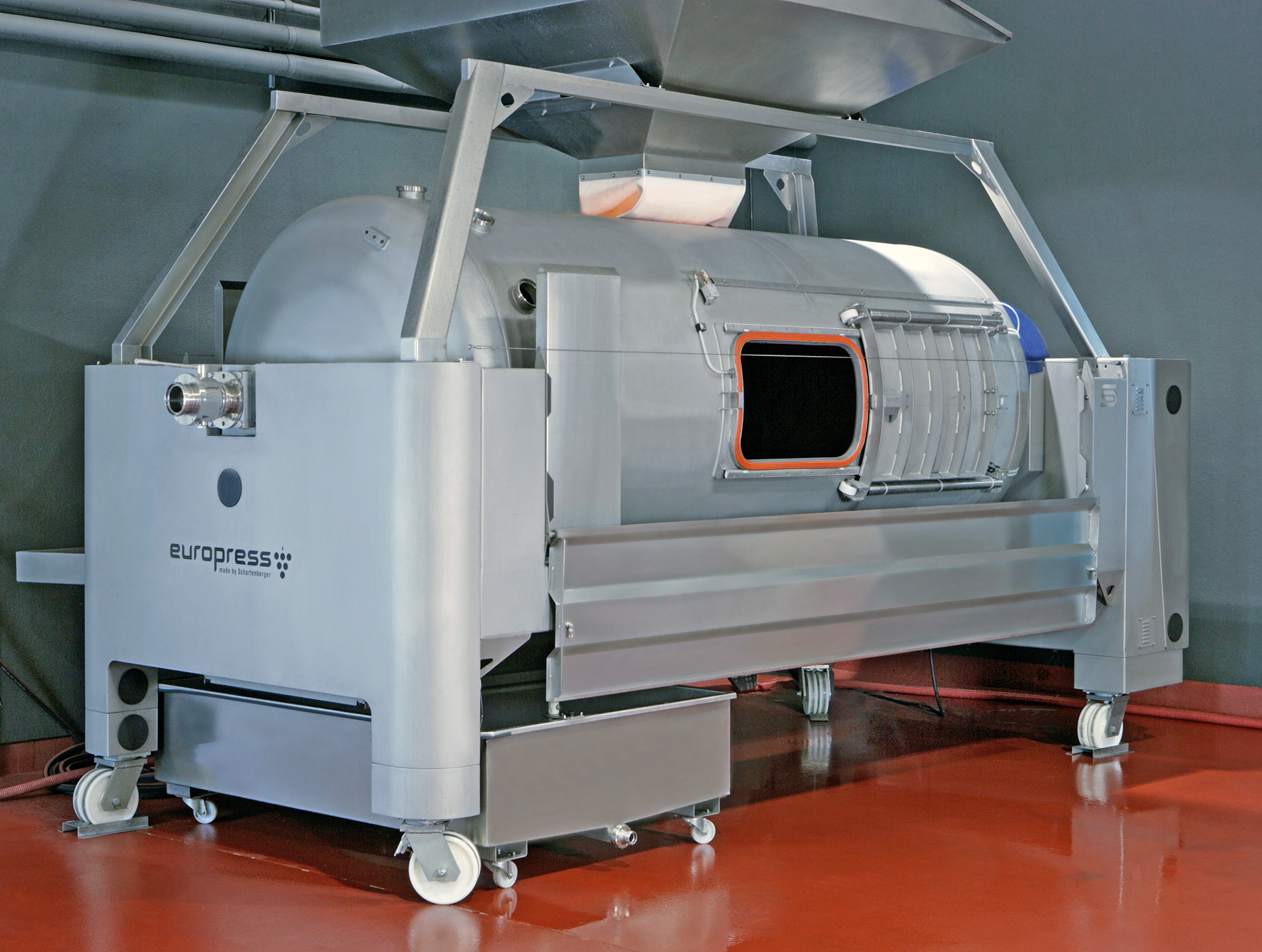 Model P: Open Press
In an open press system, one side of the press drum has very narrow conical slots. The shape and arrangement of these slots guarantees the highest juice quality and prevents the slots from clogging up.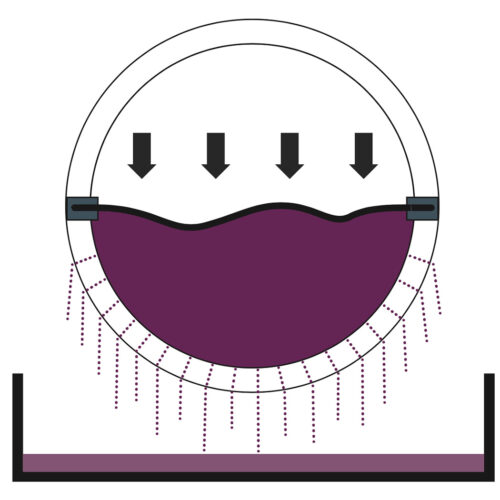 Advantages
Gentle pressing
Large filling door opening
Easy to clean
Efficient pressing times due to large juice draining surface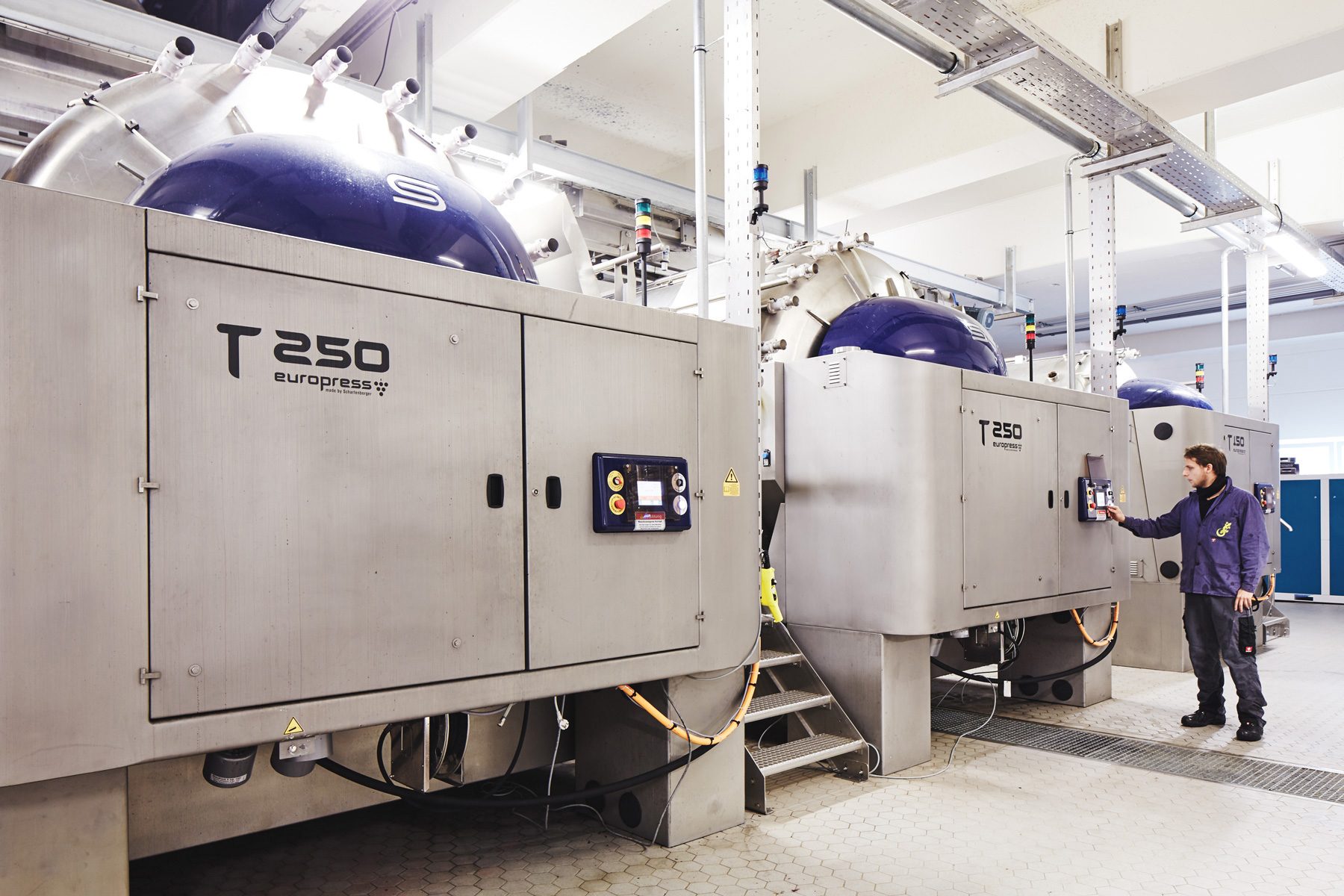 Model T: Closed Press
In a closed press system, the press drum is equipped with hinged interior juice channels with very narrow slots. Through the outlet slots, the juice flows directly into the juice pan.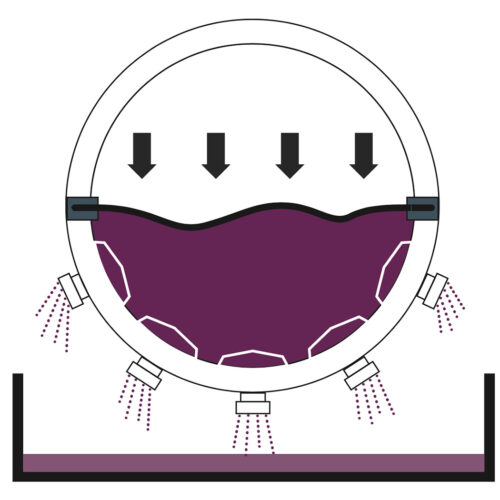 Advantages
Gentle pressing
Large juice draining surface
Perfectly suited for must holding time and must fermentation
Easy to clean due to hinged or removable interior juice channels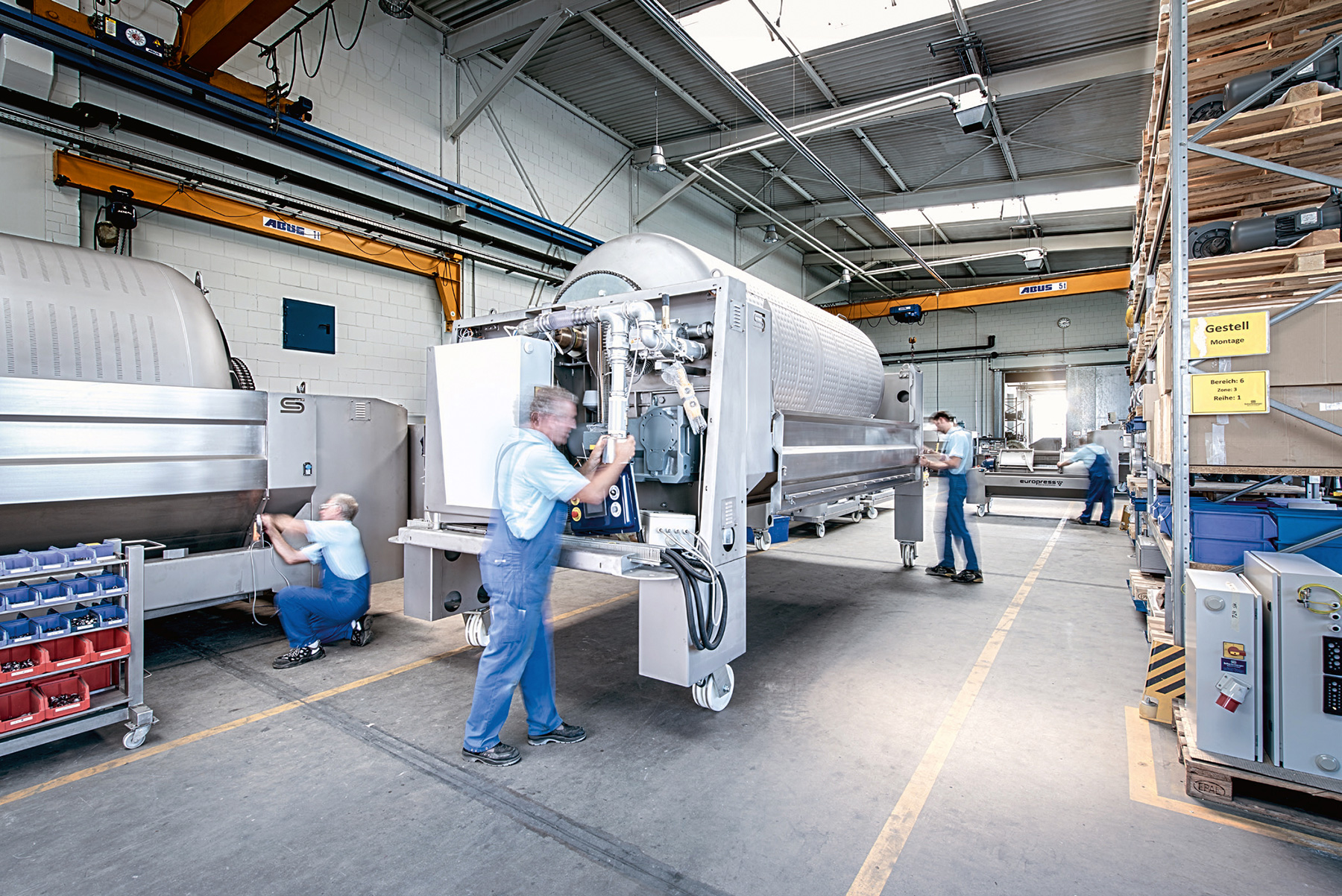 Model S: Dual Press
As the first manufacturer of grape presses to offer a dual press system, which combines the advantages of an open and closed system. Thus, the grape-pressing process can either take place in an open or closed system – depending on your needs.
The juice channels mounted on the press drum exterior can be mounted or disassembled in just a few simple steps, thus providing for long-time flexibility of the chosen press system.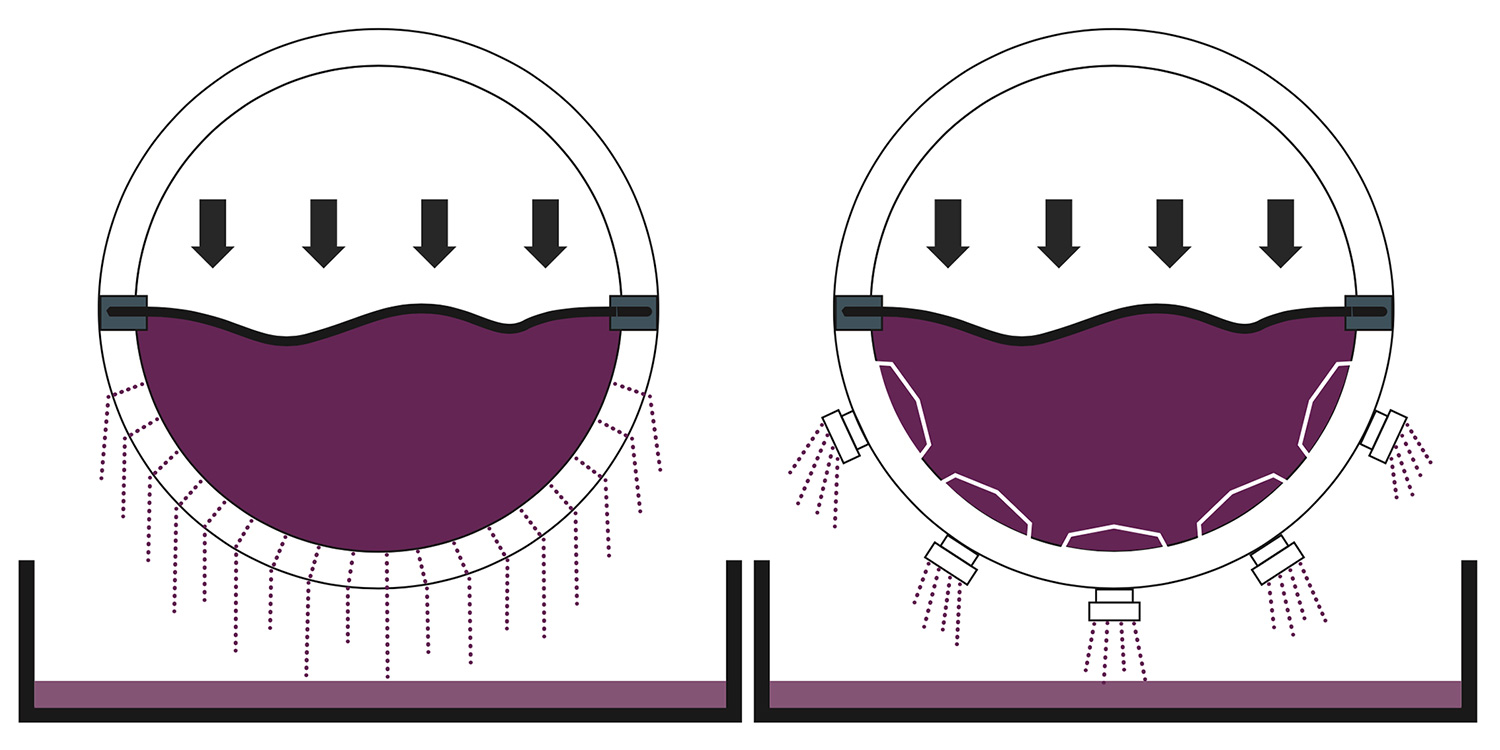 Advantages
The system combines the advantages of an open and closed system.
The exterior juice channels can be easily removed
Long-term flexibility of the press system
Easy to clean