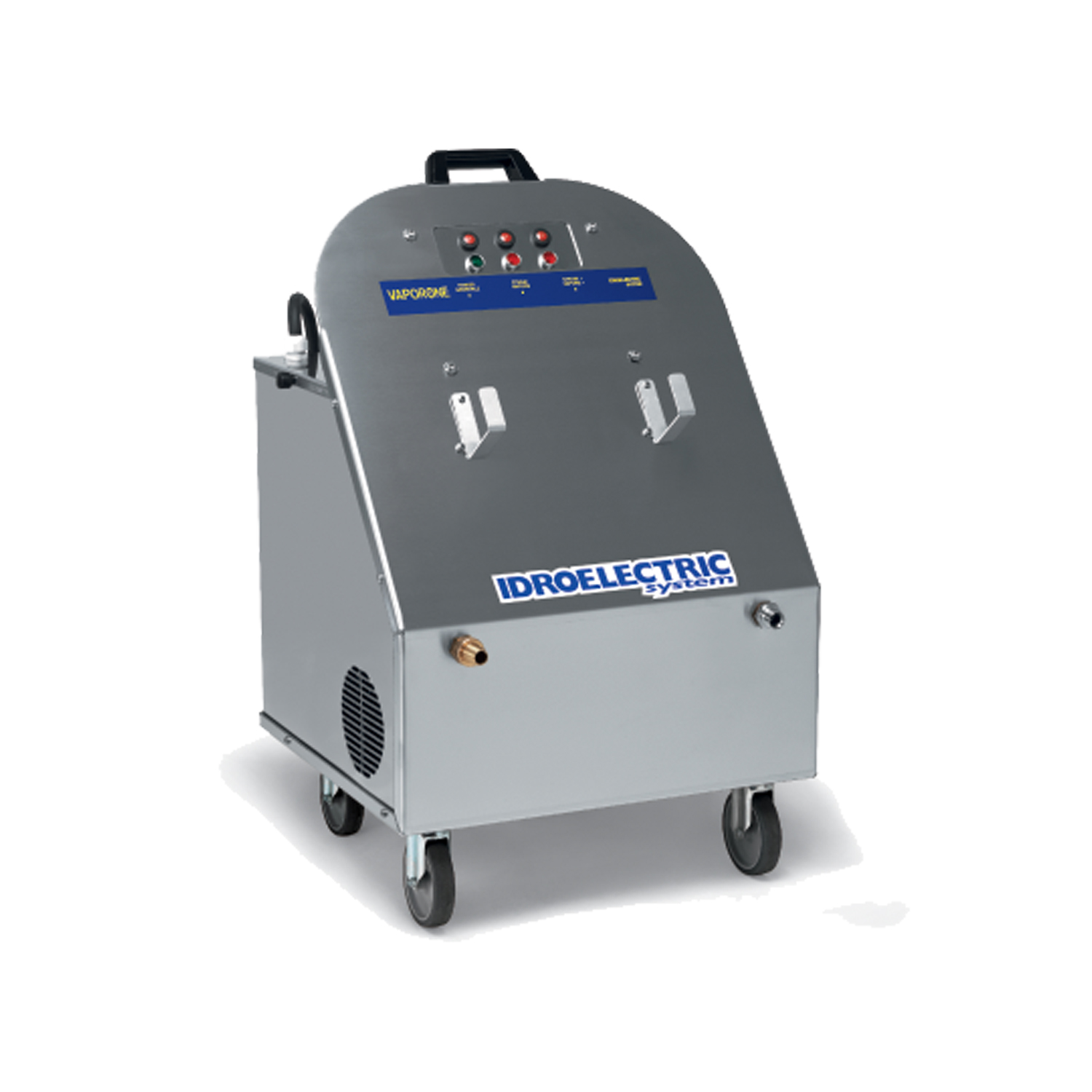 VaporOne Streamer
VaporOne is an industrial high powered, high temperature steam (vapor) generator specifically designed for cleaning, decontaminating, and sterilizing bottling lines, filtration and microfiltration systems and stainless steel tanks. Also perfect for removing tartar residues from stainless steel tanks. It produces temperatures of over 104ºC.
Available from 20 to 60kw.
Incorporates a 10 litre stainless steel boiler with automatic refilling for constant and continuous steam flow.
Combined with a micro-processor the system features internal boiler temperature, pressure, water ingress control.
VaporOne saves water, energy, labour and leaves equipment and machinery sanitized without chemical residues.
Code: VAPOR20KW