Cellastac Wine Storage System
Australia's leading modular wine storage system. Cella-Stac puts sensible technology to work in your cellar and offers you the following advantages.
48 Bottle Tray – for most common shapes
Pallet size (1200mm x 1200mm).
40 Bottle Tray – for Sparkling and Premium Burgundy
Pallet size (1200mm x 1200mm)
40 Bottle Tray – for most common bottle shapes
Suits NZ, USA and Japanese pallet size (1000mm x 1200mm).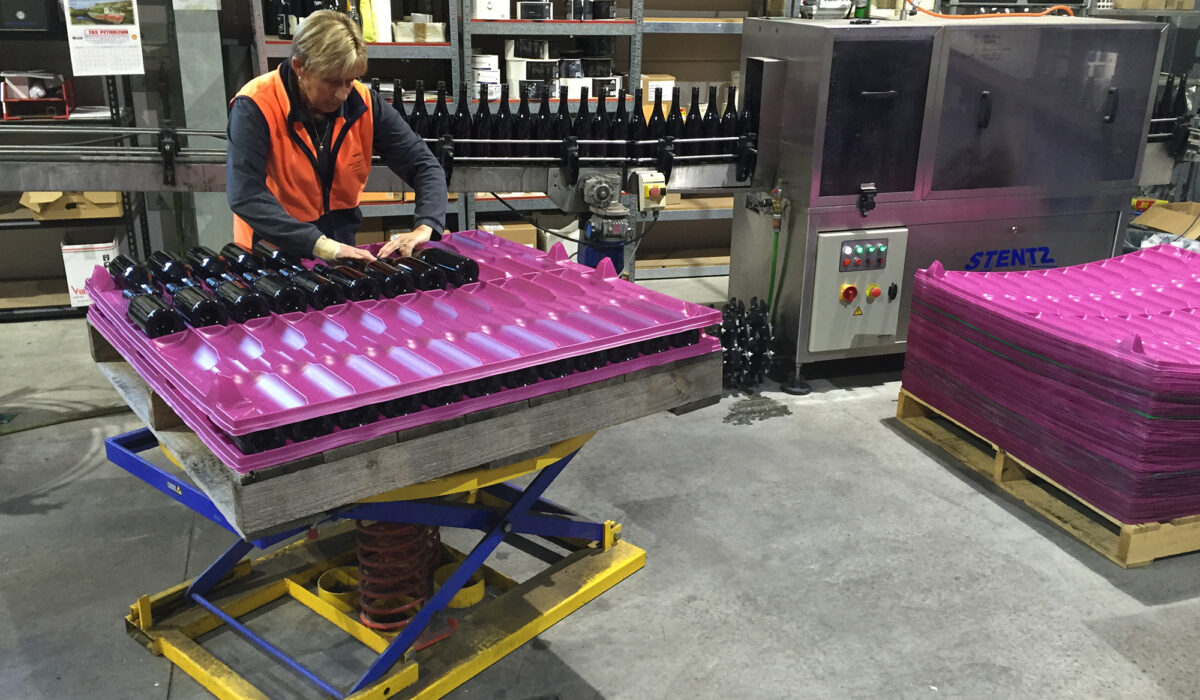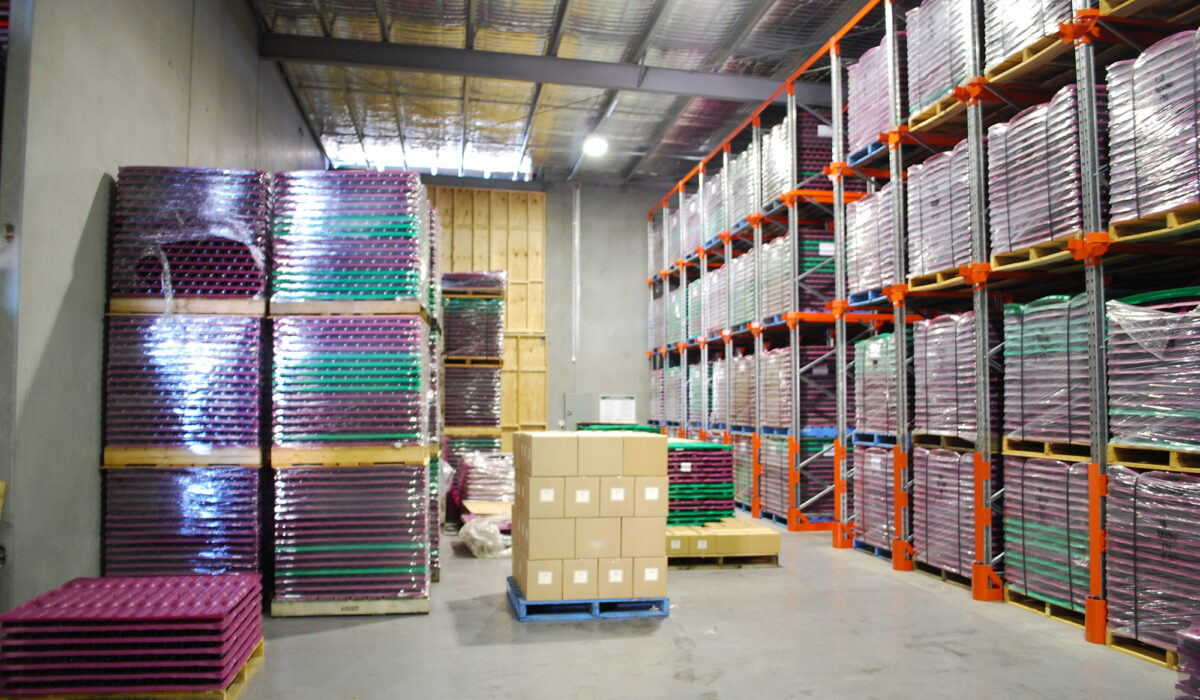 CellaStac Minimises Injuries
CellaStac trays can be hand stacked and unstacked at optimum working heights to prevent bend-and-lift injuries. Individual bottle cells contain any breakages, reducing the risk of hand injuries.
CellaStac Saves Handling Costs
CellaStac trays are quick to pack and unpack saving time and labour costs. Full pallets can be stacked on top of each other for warehouse efficiency.
CellaStac Reduces Damage
Every bottle is contained within its own cell reducing the risk of damage caused by knocks, rubbing or leakages.
CellaStac Is Easy to Clean
CellaStac is made from durable food grade plastic so any ullage, spills or broken glass can be easily washed off.
CellaStac Quick and Accurate Inventory Control
CellaStac CS48 stacks 48 bottles (4 doz) to a tray, allowing quick and accurate stock control.
CellaStac Saves Space
500 trays pack on one pallet space x 1.8m high – storage for 24,000 bottles.
CellaStac–Durable, Long-Life & Economical
CellaStac is manufactured from durable plastics and has a life expectancy of over 15 years.