Standard Equipment
All stainless steel design
Drive motor with rotational speed, clockwise and counter clockwise rotation
Membranes made of food-resistant material, heat resistant up to 70 °C
High volume vacuum pump with double function: pre-blower and evacuation
Internal compressed air supply with high-performance compressor
New fully automatic digital control system with 24 freely selectable pressing programs
Large 10" touch screen monitor with intuitive menu navigation and easy quick-start
Polished press drum
Large press drum opening
Lateral parts of the press are hinged and folded down (up to 52 hl)
Membrane fastening strips specially designed for decompaction
Pomace discharge elements below the membrane for emptying the press quickly
Large stainless steel juice tray
Download Brochure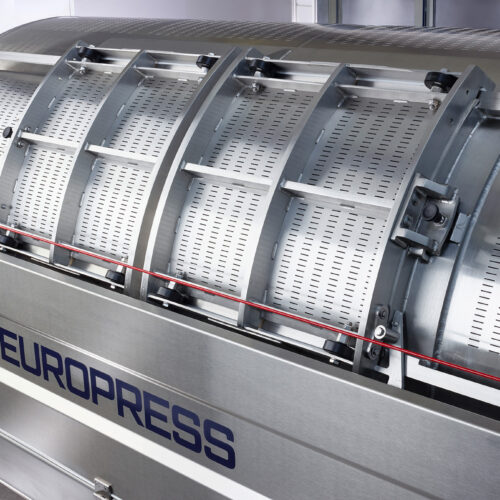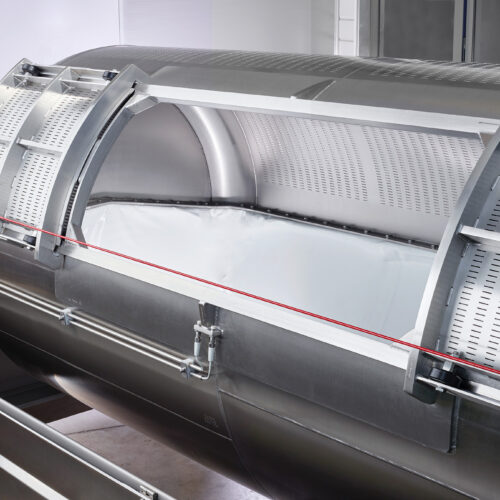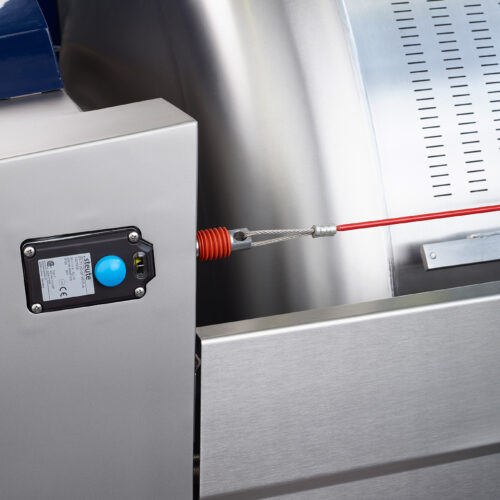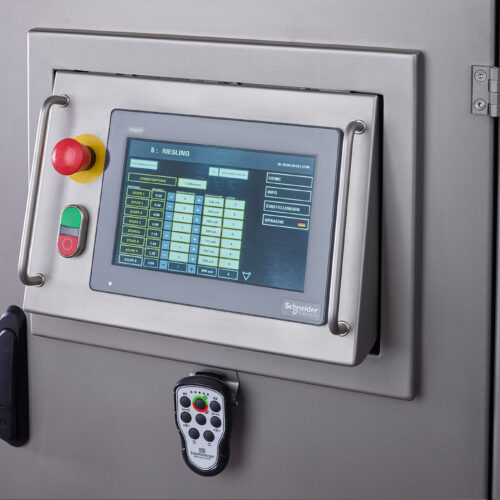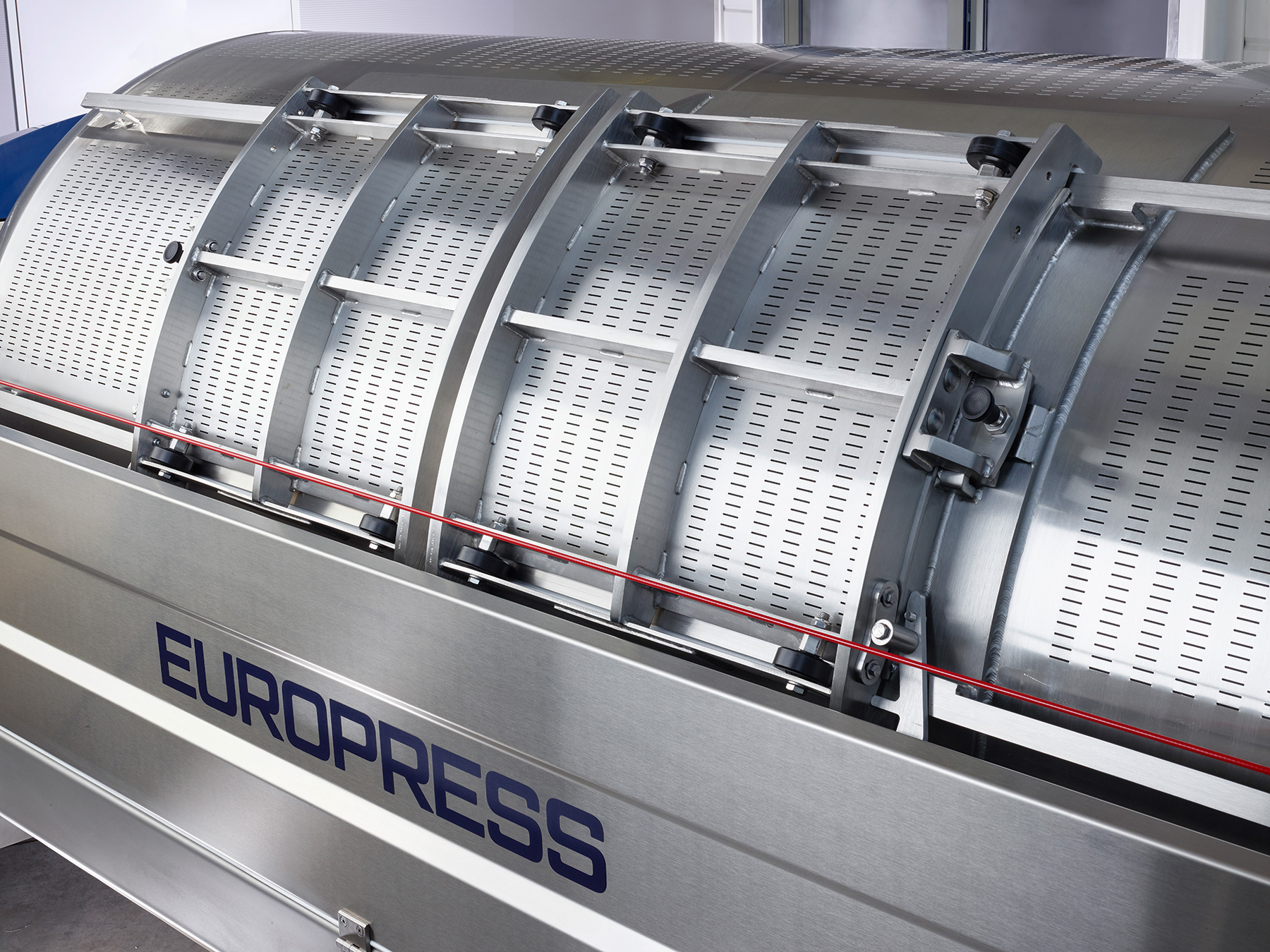 EP1 Open Press
In an open press system, one side of the press drum has very narrow conical slots. The shape and arrangement of these slots guarantees the highest juice quality and prevents the slots from clogging up.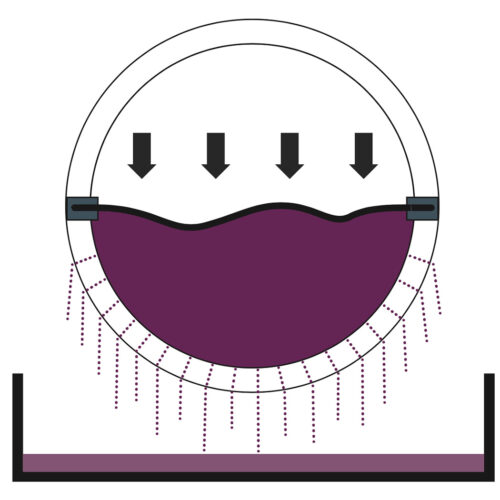 New Generation Full automatic digital control unit with 24 free adjustable programs
Large 10"touch screen
Vertically swivelling screen angle
Easy quick-start
NEW: Teaching-function for Press Programs
Manual setting of the program
Automatic recording of all pressure steps, rotations etc.
The program can be saved in a free disk space
Advantages
Gentle pressing
Large filling opening
Short pressing time due to large juice draining surface
Easy to clean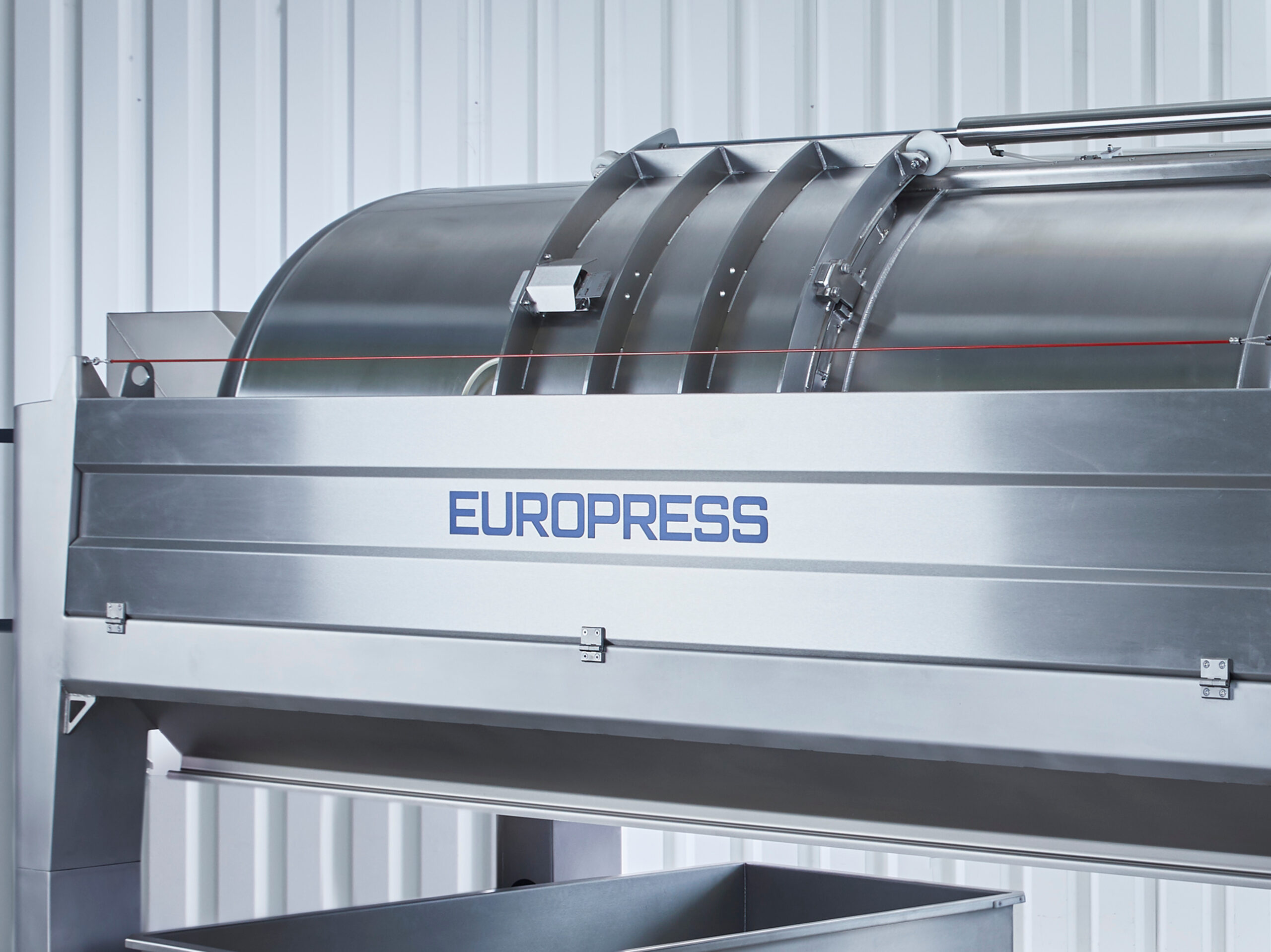 EP2 Closed Press
In the case of the closed press system, the press drum has hinged and removable juice channels on the inside with very narrow slots. The juice flows directly into the juice pan through the outlets.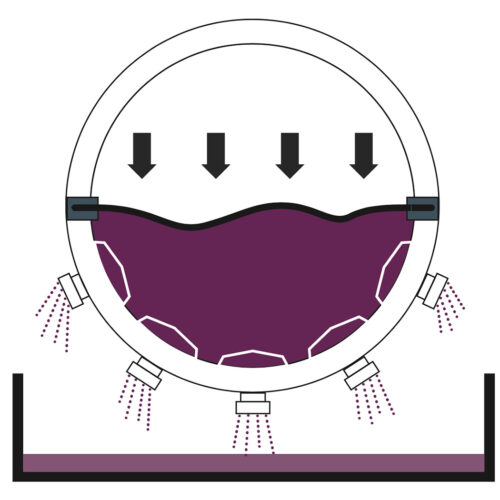 New easyclean channel (Starting at 44 HL)
Combines the advantages of a hinged and a plug-in mechanism. The hygienic and long life channel made of stainless steel is opened by using a quick release fastener and remains inside the press drum for cleaning. In the case of intensive cycles, it can be quickly mounted or demounted without requiring any other tools.
Advantages
Gentle pressing
Large juice draining surface
Perfectly suited for mash holding time and fermentation
Simple to clean thanks to the quick release fastener allowing the juice channel to be opened easily
In the case of intensive cleaning cycles, the juice channel can be quickly mounted or demounted without requiring any other tools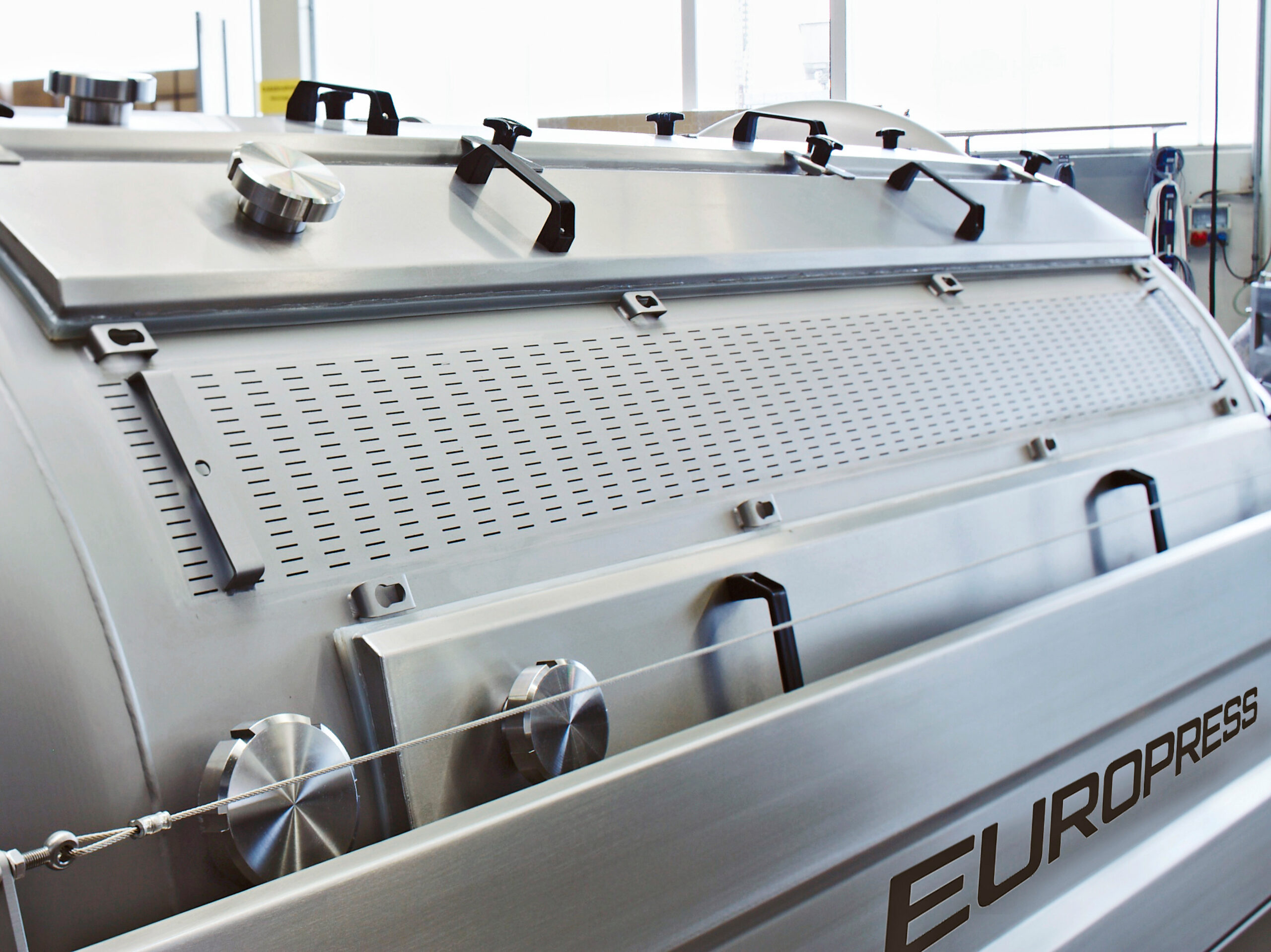 EP3 Dual Press
The dual press system combines the advantages of the open and closed systems. It is therefore possible to carry out the pressing by using the open or the closed system method as necessary. The juice channels installed on the outside of the press drum can be mounted or removed easily, in just a few simple steps, thus ensuring long-term flexibility in choosing the desired system.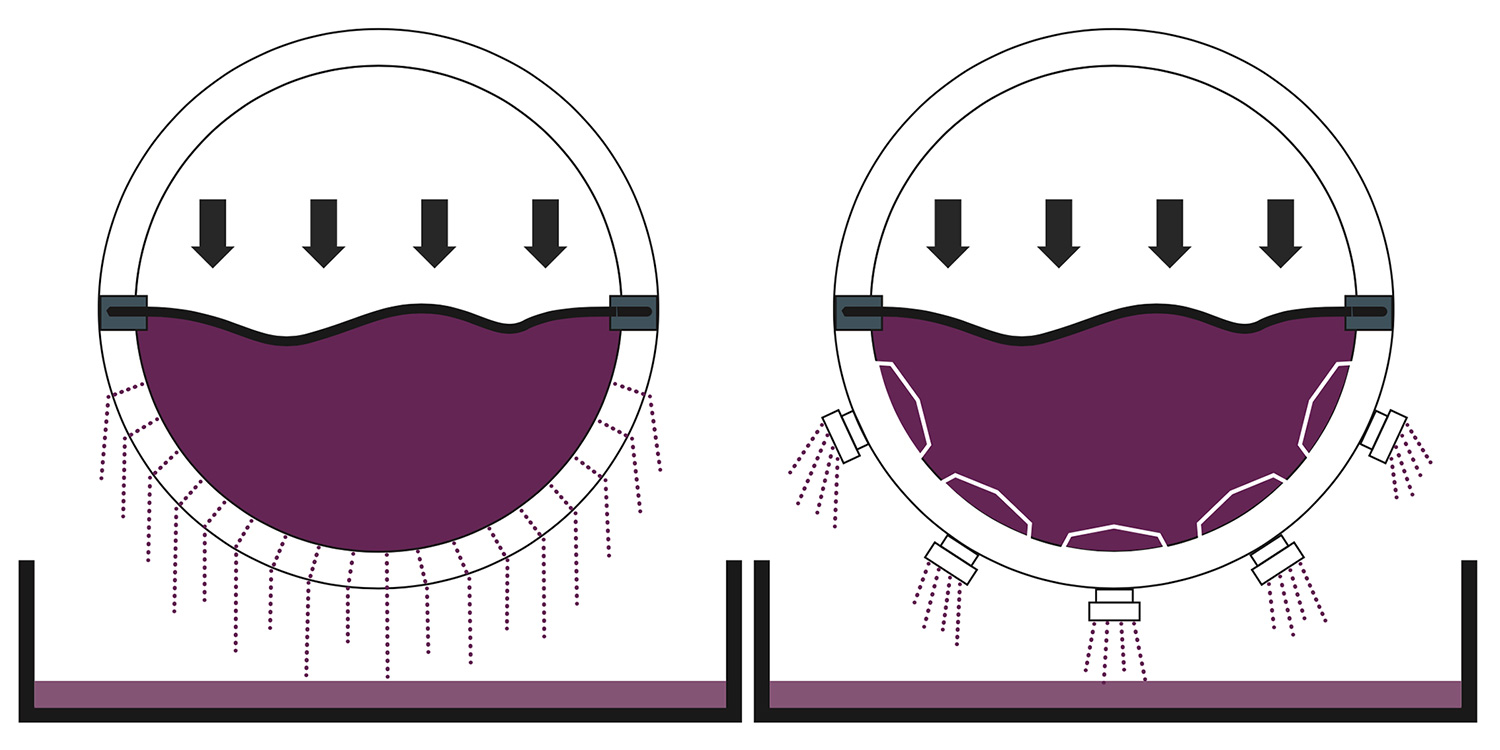 Special details
Half-side perforated drum with conical slots
Large out laying juice channels for covering the slotted surface
Easy tool-less mounting of the juice channels
Advantages
Gentle pressing
Large juice draining surface
Perfectly suited for must holding time and must fermentation
Easy to clean
Long-term flexibility regarding the press system used