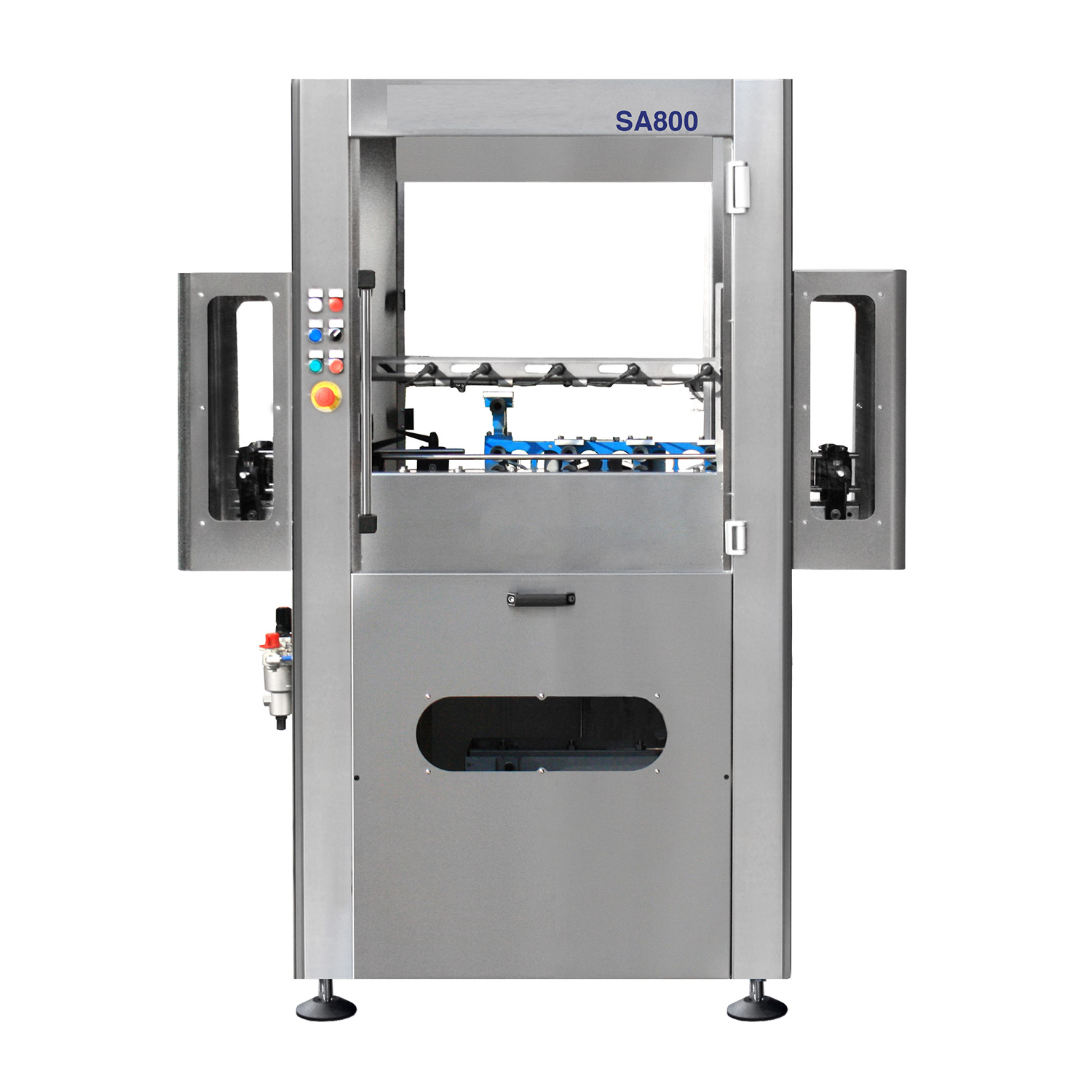 Tardito Automatic Bottle Rinser
Linear automatic rinsing machine with automatic loading and unloading of the bottles, works with a system of water injection.
Machine is designed to rinse the inside of new bottles with pre-filtered water, before filling, without wetting the outside.
Water is filtered using an Aisi316 stainless steel 60μm filter cartridge.
Production 800 BPH.