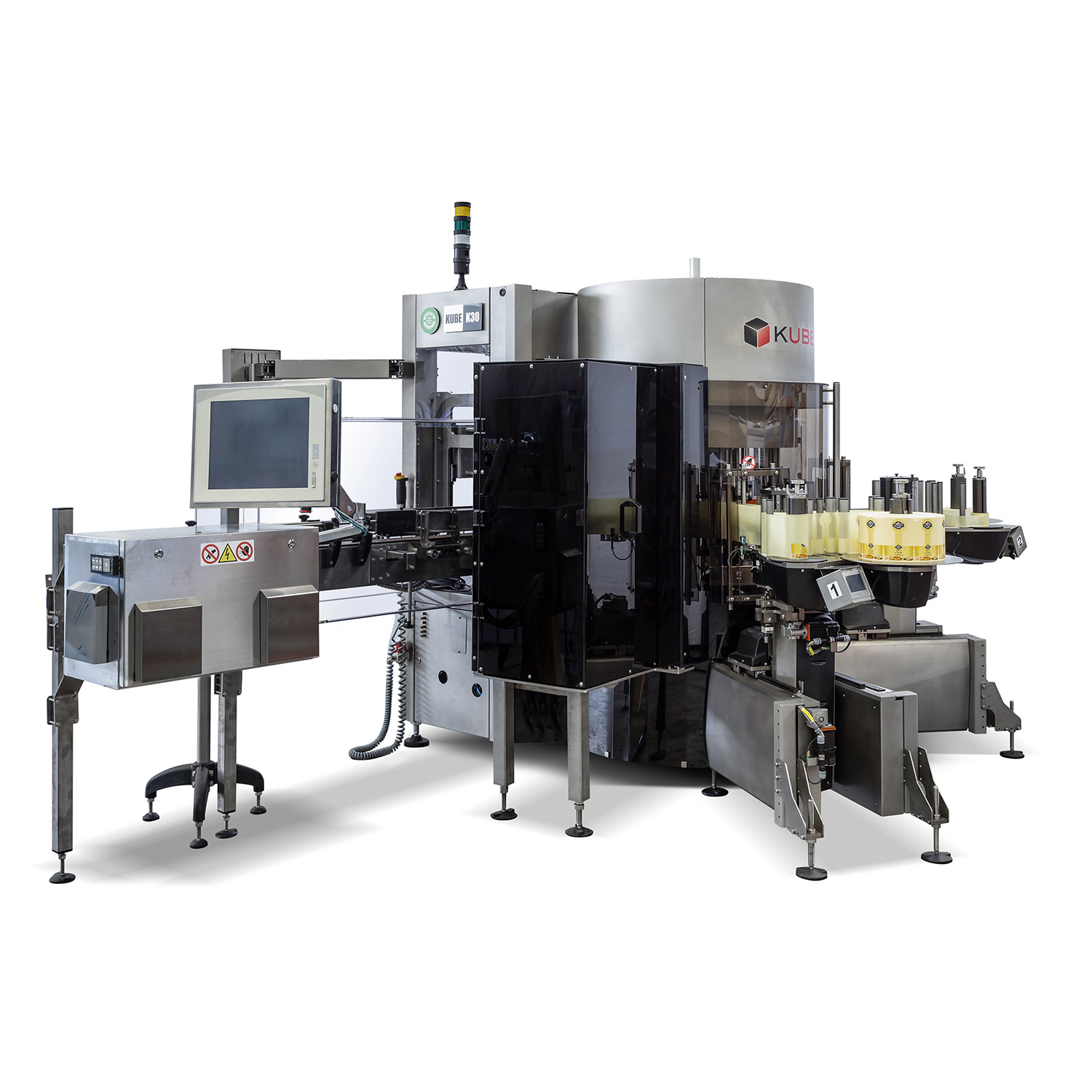 KUBE High speed labeller
The Kube labelling machine is suitable for packaging lines from 1,000 to 25,000 BPH with the application of adhesive labels, cold glue, hot melt glue or mixed.
The Carousel can be equipped with multiple fixed labelling stations or mobile modules. The touch screen interface is provided with user friendly software and remote control system. All the process parameters can be controlled from any device, tablets and smart phones.