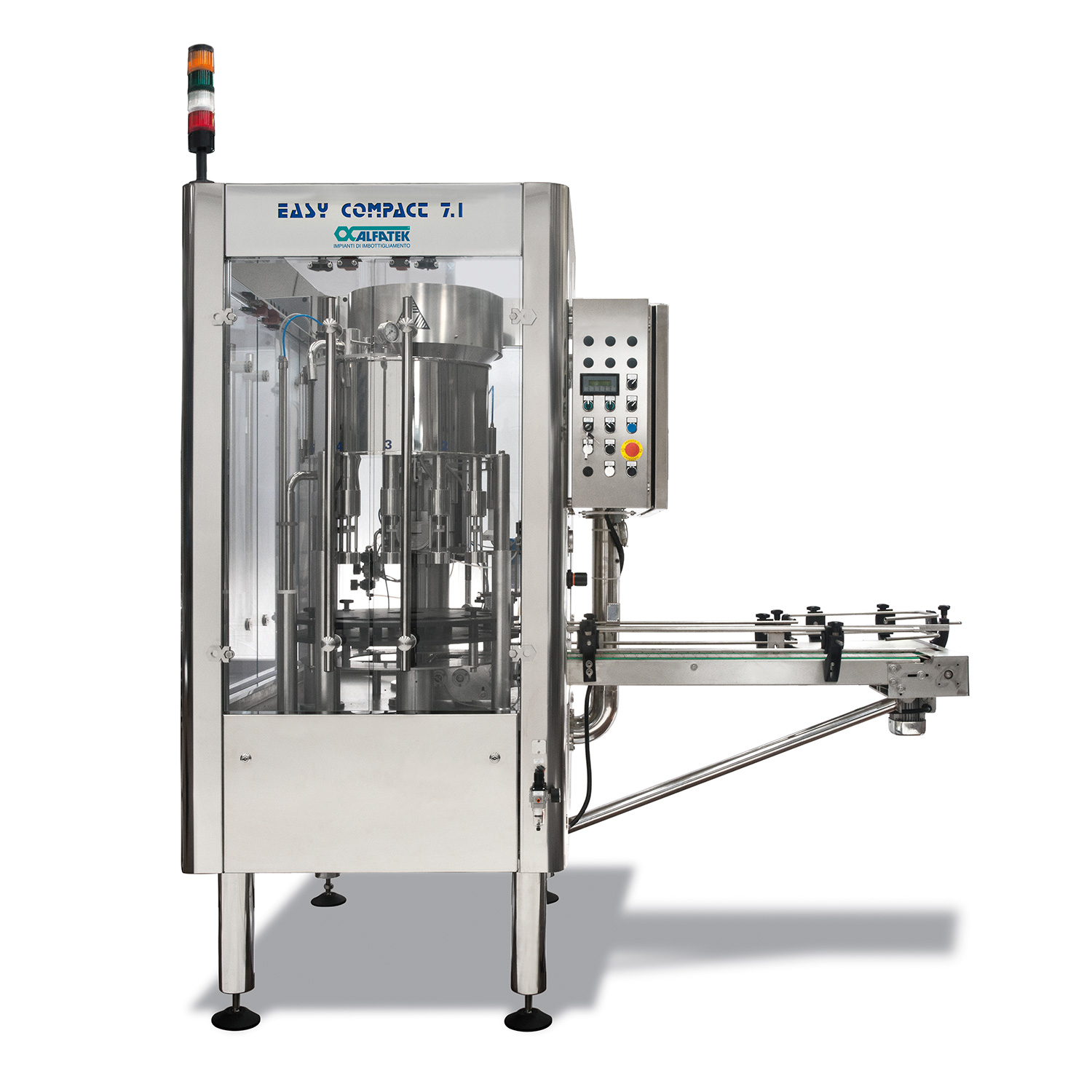 ALFATEK Compact Filler
Easy Compact WLP Wine Low Pressure with patented Antiox Deox System®, intended for bottling small quantities of high quality products.
The compact and extremely small mechanical structure, made entirely of stainless steel, is designed to ensure maximum functionality and ease of use, even in limited spaces.
Entry and exit of the bottles is located on the same side, in correspondence with the control panel, allowing a single operator to easily load the empty and extract the full bottles.
The monoblocs of the WLP Wine Low Pressure series with Antiox Deox System® adopt the Antiox Deox System® patented process technology with low pressure inert gas, designed for bottling high quality products.
Applied to the delicate phase of the filling transit, it ensures an adequate protection of the product, preventing the introduction of oxygen and preserving dissolved fragrances, aromas and gases intact.
The monoblocs are equipped with automatic CIP washing for complete sanitization in the absence of false bottles. An innovative electro-pneumatic system ensures the capillary passage of the sanitizing solution and of the steam in each conduit that comes into contact with the product, preventing any kind of microbiological contamination.
The Monobloc consists of:
6-clamp rinser sterilizer with double processing function
Single head Deox®, for pre-evacuation and injection of nitrogen in the bottle or for double pre-evacuation 7-valve WLP Wine Low Pressure filler
1-head capping machine, for flush corks, with nitrogen injection and pre-evacuation of air before capping