Improve your nutrient strategy, while saving costs – without compromise.
Call Tim directly on 0477 008 302 to find out more or to organise a trial.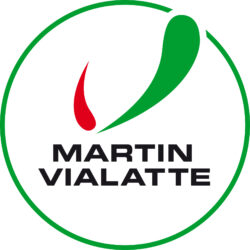 Martin Vialatte® have for 100 years met the expectation and changing needs of the winemaker. Providing quality innovative oenological solutions, including Australian Certified Organic products.
Impact on Esters
During alcoholic fermentation, yeast produces esters with fruit and flower odours.
These esters are produced from superior quality alcohols which are produced from amino acids (Ehrlich reaction).
NUTRICELL® AA provide amino acid precursors from superior alcohol to the must. Choosing a yeast with acetyltransferase activity enables superior alcohol to be transformed into superior alcohol acetates with pleasant fruit and flower odors.
For both red and rosé wines, combine Vialatte Ferm R71 + Nutricell AA for the ideal combination of optimizing the production of wine fermentation esters.
Choose Nutrition according to the yeast & must nitrogen deficiency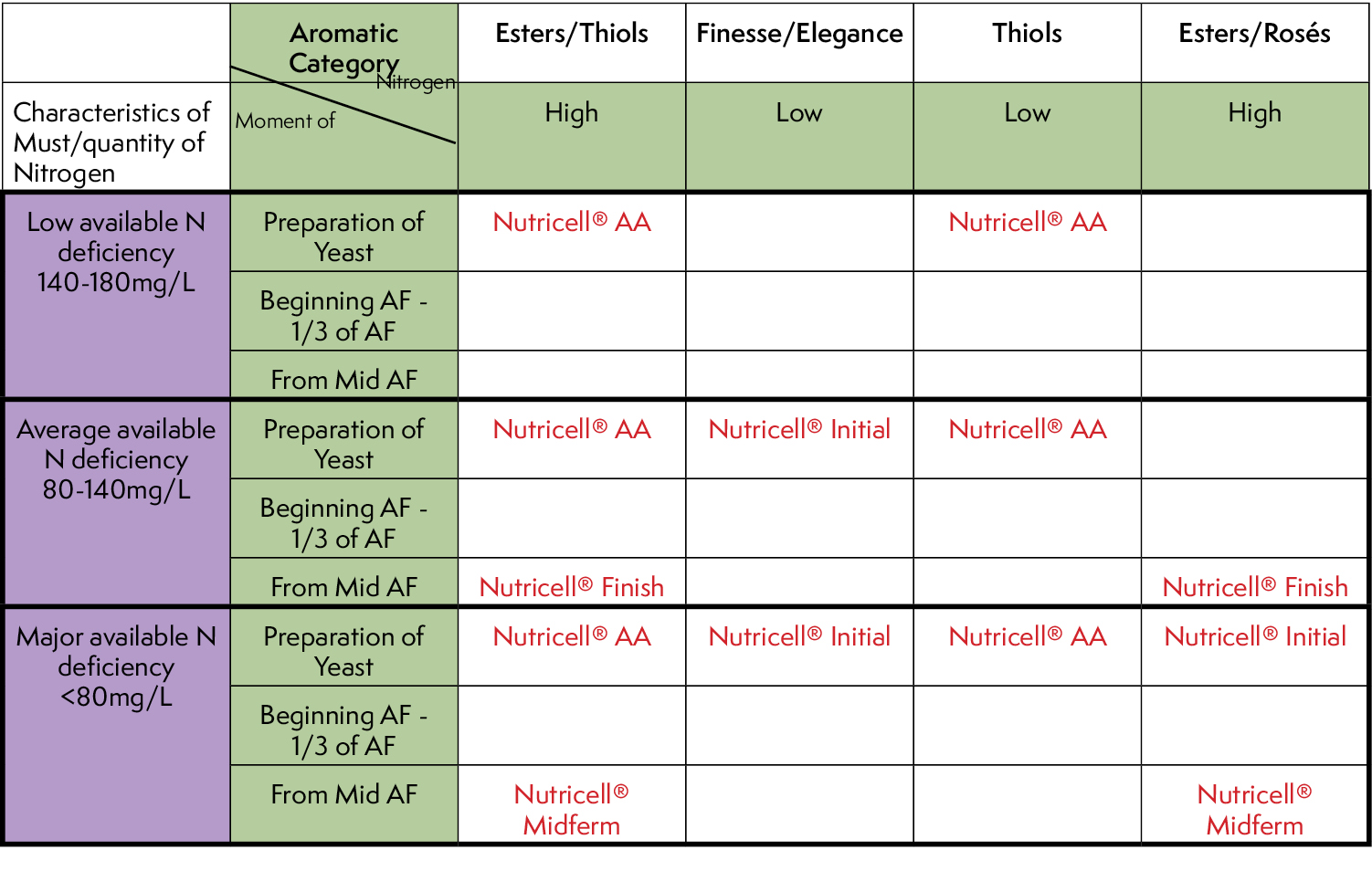 The range of Nutrient products
Protective Nutrient
NUTRICELL® INITIAL
NUTRICELL® INITIAL is a nutrient rich in amino acids, vitamins, minerals and more particularly in survival factors. It is recommended for optimizing yeast performance under difficult conditions.
NUTRICELL® INITIAL improves Fermentations and the organoleptic qualities of wine by limiting negative compounds such as volatile acidity and H2S.
Starter Nutrient:
NUTRICELL® FLOT
NUTRICELL® FLOT is a complex nutrient, without a source of mineral nitrogen, specifically formulated for flotation of white and rosé musts, for optimum initiation of alcoholic fermentation.
Added during racking of the tank, before yeast inoculation, NUTRICELL® FLOT guarantees good yeast growth at the start of AF and offsets deficiencies in solid matter in musts that are too clear at the end of flotation (turbidity < 50 NTU)
Developer Nutrient:
NUTRICELL® AA
NUTRICELL® AA is a nutrient made up exclusively from specific yeast derivatives rich in amino acids.
NUTRICELL® AA enables good alcoholic fermentation management and optimizes the aromatic profile of wine by promoting the production of superior esters and superior alcohol acetates (derived from breakdown of amino acids) along with revealing thiols during alcoholic fermentation.
Finisher Nutrients:
NUTRICELL®
NUTRICELL® is a complex nutrient containing the necessary nutrients for alcoholic fermentation, including thiamine, mineral nitrogen and inactive yeasts. Added to yeasting or during AF, it efficiently activates the start of AF and prevents sluggish fermentations under difficult conditions.
NUTRICELL MIDFERM®
NUTRICELL® MIDFERM is a complex sulfate-free nutrient, whose use is recommended during AF to prevent or reactivate sluggish fermentation.
It releases into the medium mineral and organic nitrogen to boost yeast metabolism, and yeast cell envelopes to eliminate possible inhibitors.
NUTRICELL FINISH®
NUTRICELL® FINISH is a nutrient formulated on the basis of yeast autolysates and hulls. This nutrient is recommended for application during AF to prevent stuck fermentation. It detoxifies the medium and releases organic nitrogen in the form of amino acids to reactivate alcoholic fermentation.