Successful Flotation trials around the country
We were lucky enough to have Vanille-Charlotte Achaintre from the R&D department at Martin Vialatte come out to provide specialist support on our KTS Flot® roadshow. The advantages were seen immediately on the trials implemented:
Better recoveries
Faster processing
Cost savings
Call Tim directly for the technical reports prepared from the trails on 0477 008 302 or to organise a trial.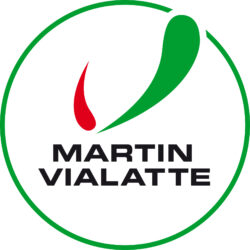 Martin Vialatte® have for 100 years met the expectation and changing needs of the winemaker. Providing quality innovative oenological solutions, including Australian Certified Organic products.
advantages with kts flot
Plant based vegan product. Certified for use in organic wine making
Being a liquid, its preferred in the cellar for ease of use
Floats up 4 times faster than traditional animal based products
Unique blend of plant proteins and polysaccharides allows super compact cap
Performs a gentle fining removing oxidisable phenolics whilst maintaining freshness and aromatic intensity