PROTOCOLS
Botrytis & Diseased Fruit
Due to recent weather conditions and rain events, wineries across the country are experiencing tremendous disease pressure as well as diluted grapes lacking phenolic maturity.
A range of Martin Vialatte protocols can help alleviate the potential issues.
Call Tim directly to find out more on 0477 008 302.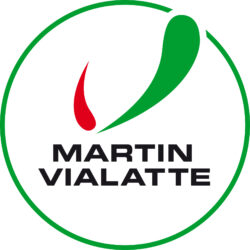 Martin Vialatte® have for 100 years met the expectation and changing needs of the winemaker. Providing quality innovative oenological solutions, including Australian Certified Organic products.
The Issues
Several products are highly recommended in case of botrytis affected grapes (Mildew has no significant impact on berries, it becomes dry, no juice, no release of negative components to the wine).

The SolutionS
Find out how particular products can help correct disease altered fruit.
Issue: Botrytis releasing laccase:
A Gallotannin that will provide the greatest resistance to oxidation.
Used directly on white & rosé, it participates in juice settling by reacting with excess proteins and eliminating natural grape oxidases secreted by botrytis.
Issue: Botrytis and lack of phenolic maturity:
Botrytis contamination leads to an extra sensitivity of the must to oxidation and to the development of mouldy and earthy aromas, whereas low phenolic maturity brings the harshness and bitterness of the tannins.
Managing these constraints with a short maceration is an option but it can lead to colour instability.
Sublitan Vinif has been created for these exact issues. It contains gallotannins (the best anti-oxydant), some ellagic tannins (the best for color stability before %Alc increases), and 50% of high quality proanthocyanidic tannins (from grapes skins and seeds) for balance in mouth feel.
Issue: Rains making fruit swell causing fruit to be diluted:
Solution – SimiliOak (For red wines)
Highly recommended where there is a presence of rough tannins or low phenolic maturity on red grapes. Similioak can be used directly on the harvest. Protects against oxidation and provides roundness whilst masking vegetal characters.
Issue: Control micro organisms:
KTS® FA was developed with the aim of controlling the growth of microbiological flora naturally present in grapes. It makes an effective alternative to SO2 for antifungal use.
Ensures safe fermentation kinetics and helps to start AF
Controls the growth of undesirable microorganisms
Limits contamination by Brettanomyces bruxellensis
Detoxifies must
AND AFTER the fermentation…
Subliprotect at the end of reds AF will protect from oxidation during aging and brings some high-quality tannins to increase roundness and structure.
Neo Sweet and Neo2 XC would increase roundness
Viazym Flux will be required to cut glucans from botrytis grapes. Glucans will stay in the wine the whole process and will end up in the filtration medias with clogging issues. The use of Viazym Flux permits to save money, because extra costs for filtration would be much more expensive!