INSTALLATION
A Melbourne Distillery
A Melbourne distillery looked to increase and bring in house its filling and production facilities.

The GT Filler, quality at an economical price. Compact and easy to operate!
The INSTALLATION
Aware of Tanium and our experience within the beverage industry, this client wanted a local supplier to partner with. Tanium worked closely to prepare and present the solution that would best suit the client's production requirements for now and in the future.
The team from Tanium Technical Services installed the equipment, tested and trained the clients personal in the use of the equipment.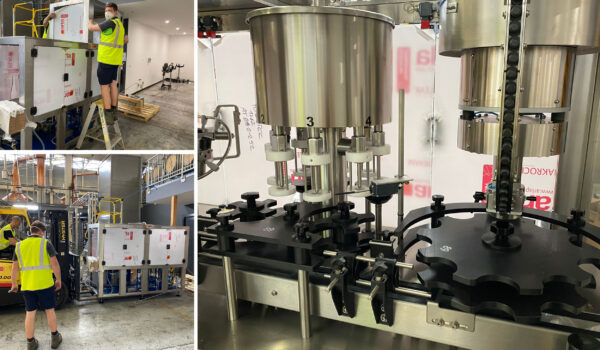 ABOUT THE GT FILLER/RINSER
Monobloc internal bottle rinser (9 head) and rotary filler (8 valves) with T-stopper applicator closure turret.
Model: GTS9-R8-TT
Approx 1,200 BPH
Bottle height: 240-380mm
All round interlocked safety guarding
Star wheel sets, capable of running different sizes and shaped bottles
IECEX rated componentry
Electronic speed change
Mechanical gearbox – height adjustment
Supplied with chain & conveyer chain drive for independent operation
Rincer specs:
9 pincers with single treatment for water or other liquid solution
No bottle, no spray system
Electric turret lifting
Piping in food approved plastics or stainless steel (suitable for high alcohol)
Filling specs:
Gaskets & all plastic components in contact with product, made from food grade material
Tank designed for complete discharging of all liquid
Product minimum and maximum level inside the tank is controlled by a double probe system
Control panel predisposed with connection for the product feeding pump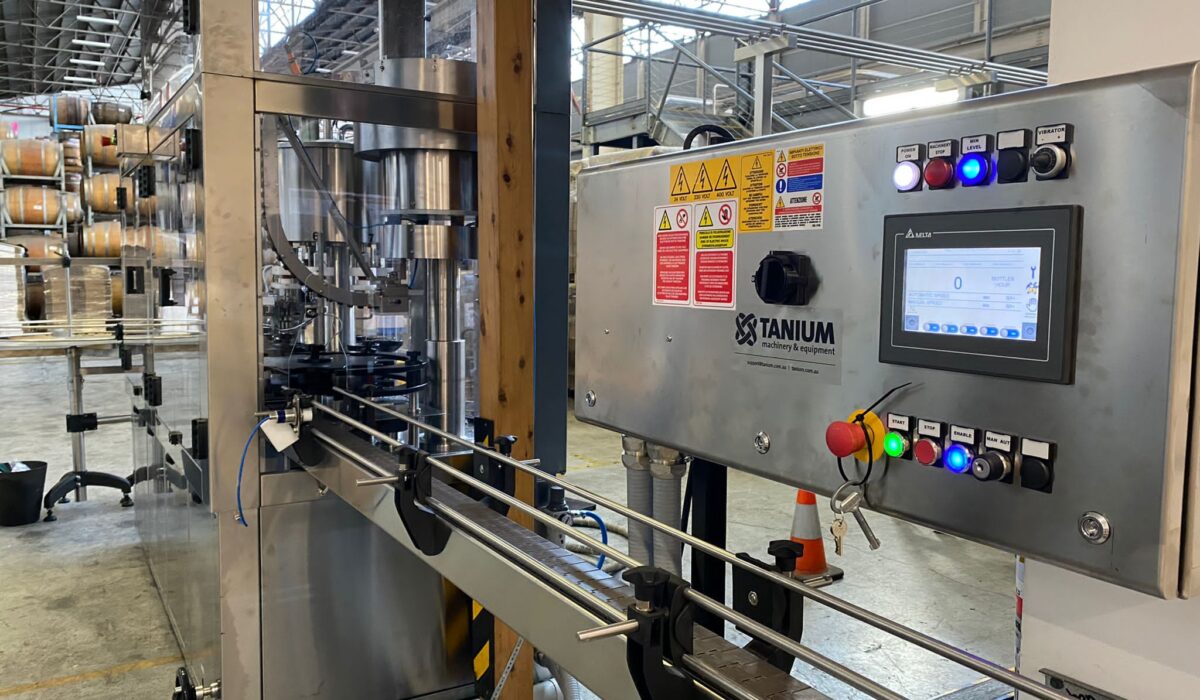 ABOUT THE CDA Twin S labeller
An automatic linear printer for pressure sensitive labels.
Advantages:
Ultra compact design
Enclosed machine
2 labelling stations
Up to 2500 labels per hour
Integrated accumulation table
Multi format with simple adjustments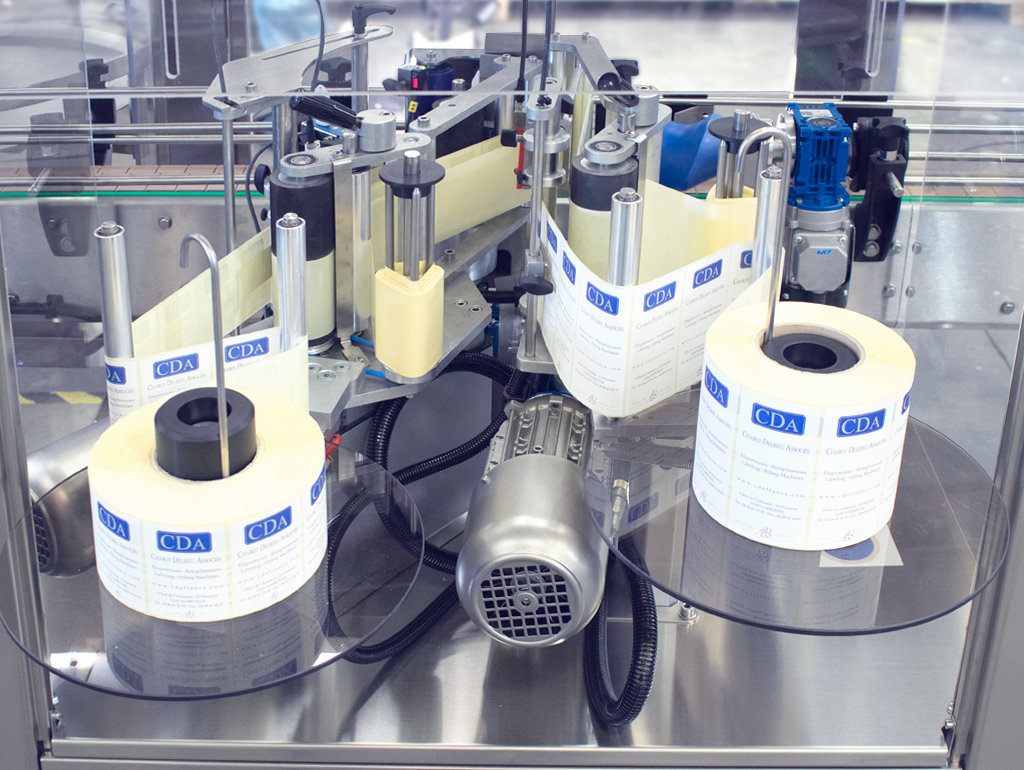 Want to find out more about how Tanium can support your bottling and filling production requirements, call 03 9555 5500.