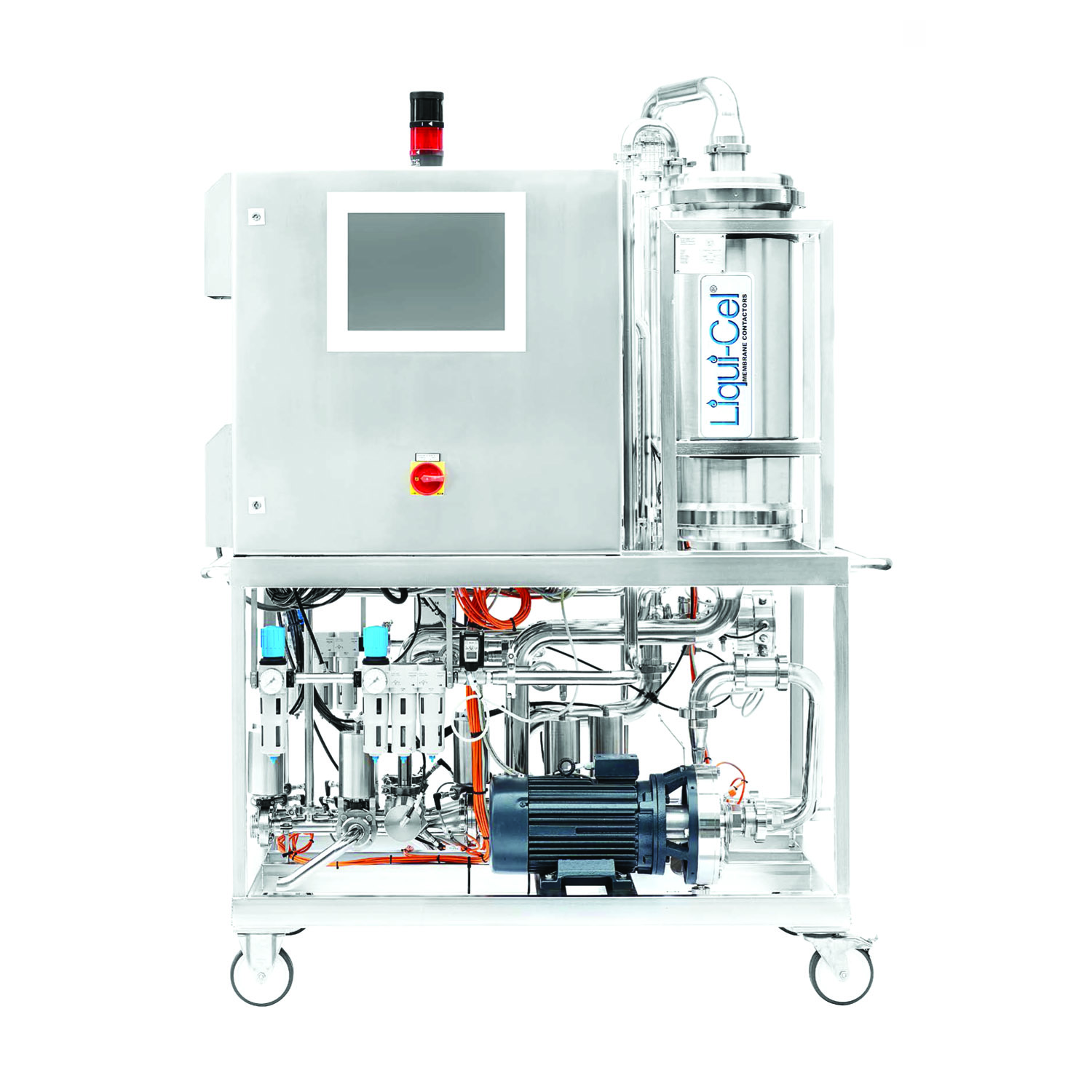 CO2 membrane
Fast – Accurate – Flexible CO2 Membrane System. The professional way of CO2, O2 adjusting  and carbonation in beverages.
Versatile solution for small gas adjustment through to 10gr/Lt dissolved CO2
in a single machine.
The CO2 Membrane System is the best available technology of adjusting O2 and CO2 content in your wine. The system is a state-of-the-art method using a membrane contactor with hydrophobic membrane. The membrane, which is impermeable to water, but permeable to gas, allows dissolved gases, such as CO2 or O2, to be adjusted in liquids. CO2 is immediately and fully dissolved.
gas bubbles not visible carrier gases such as O2 and N2 will be removed in one step
accurate and repeatable CO2 adjustment and O2 reduction at the same time
bubble-free gassing
bubble-free CO2 removal
O2 adjustment in red wines
degasification of water